Celebrate Lunar New Year and the Year of the Rat at Panda Express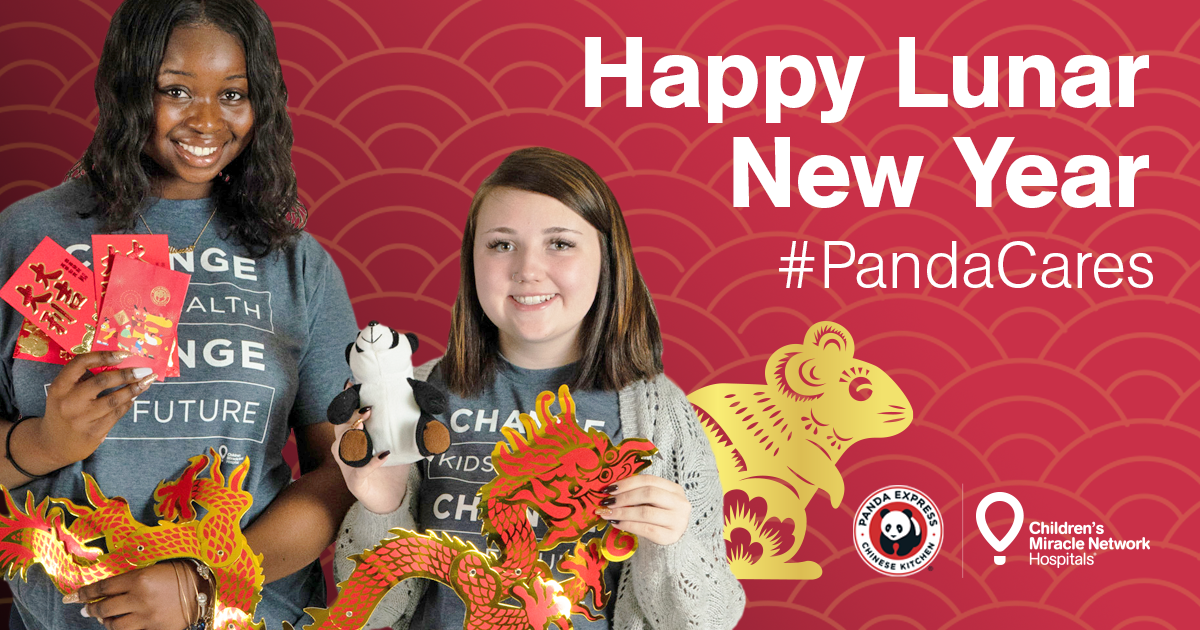 The Year of the Rat begins on January 25, 2020 and marks the beginning of Lunar New Year in the Chinese zodiac. And it's easy to celebrate with Panda Express!
Lunar New Year traditionally includes the coming together of family and friends to feast and welcome the new year. A variety of lucky foods are served because of their symbolic meaning surrounding either their Chinese pronunciation or physical appearance—with individual dishes representing specific aspects of good fortune to come in the new year.
Panda Express locations across the country will serve egg rolls which symbolize wealth; long chow mein noodles that symbolize long life; and their limited time Firecracker Shrimp that symbolize happiness—making celebrating Lunar New Year with your family fun and delicious!
From January 15 to February 8, Panda Express is also sharing Lunar New Year traditions with the first-ever augmented reality mobile experience. Be sure to snap a photo of yourself catching lucky foods, joining in on the lion dance and basking in the beautiful glow of the red lanterns. Share your video and photo with your loved ones for a chance to win a Lunar New Year-themed trip in 2021.
Another tradition of Lunar New Year is the giving of red envelopes, called hong bao in Mandarin, and traditionally, these monetary gifts are given from the older generation to a younger generation. At the heart of this tradition, the act of giving is wishing good fortune and prosperity upon one another. You can receive your very own red envelope on Celebration Day, January 25, at any Panda Express location nationwide—inside you'll find a coupon for their new Firecracker Shrimp and drink as well as a fun tangram for the kids. You can also make your own red envelope donation to kids treated at your local CMN Hospital at the register.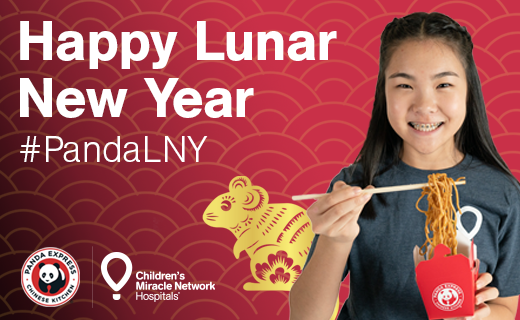 Your donation will help kids like Chloe. At 1 p.m., 10-year-old gymnast Chloe Lam was showing off her backflip at school. By 3 p.m., she arrived home, announced she was exhausted and collapsed on the living room floor. Chloe woke up from her nap an hour later with a 104-degree fever and a pounding headache. Later, Chloe was rushed to her local children's hospital. After some initial tests, doctors thought Chloe had strep and sent her home with antibiotics. But Chloe's condition worsened. That's when her parents called 911 and Chloe returned to the hospital in an ambulance. After two days in the Pediatric Intensive Care Unit, doctors figured it out. Chloe had an extremely rare strain of strep. This invasive strain of bacteria was emitting toxins into her bloodstream and had transformed into toxic shock syndrome, a rare reaction that can turn lethal if not caught in time. Once pinpointed, it can be treated with the correct combination of antibiotics. Chloe's parents are certain that the team of doctors and caretakers and their children's hospitals is what saved Chloe's life.
In 2019, Panda Express customers and associates donated more than $26 million to CMN Hospitals across the country.