Celebrating 35 Years of Partnership with Walmart and Sam's Club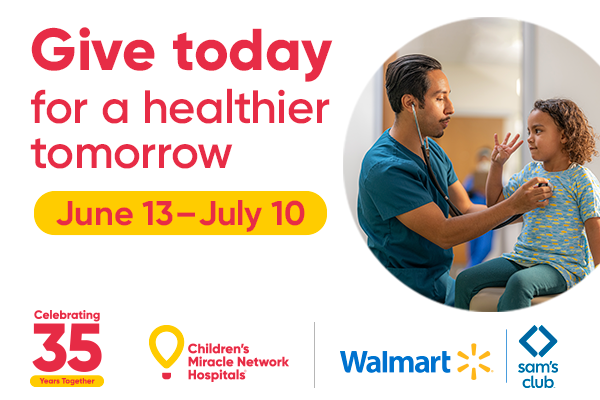 The Power of Partnership
There's power in numbers. From beating cardiac ailments to getting marbles out of ears, children's hospitals are on the frontlines, treating kids' most urgent needs. For 35 years, Walmart and Sam's Club has helped Children's Miracle Network Hospitals do more together. Since 1987, Walmart and Sam's Club have raised more than $1 billion. That support helps CMN Hospitals fulfill our mission to help kids grow up healthier, stronger, and ready for tomorrow.
A 35-year partnership is really quite rare and special," said Teri Nestel, President and CEO of Children's Miracle Network Hospitals. "We're honored to be celebrating this milestone with Walmart and Sam's Club. And even more importantly, we're excited that our shared values bring us together, engaging communities to transform children's healthcare and ensure healthy tomorrows."
Associates Make it Happen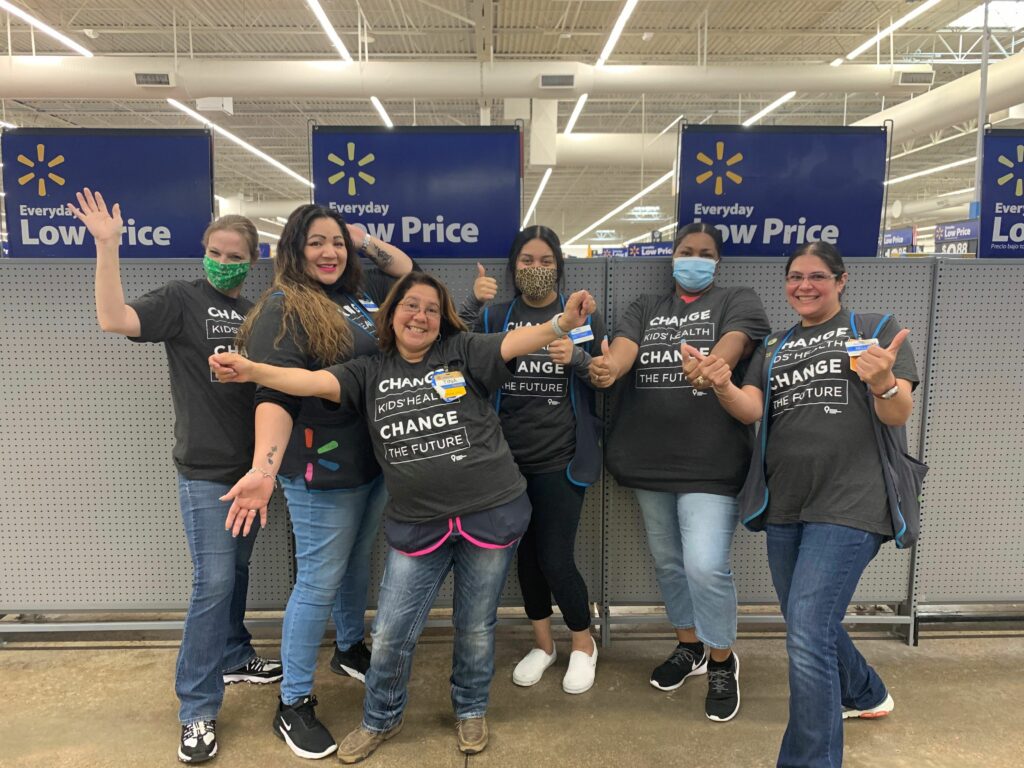 June 13 through July 10, associates across the U.S. will rally behind the CMN Hospitals campaign. It truly is the associates who are at the very heart of this campaign. Each year they make the ask at the register and get involved with fundraising at their locations. They bring their creativity, passion and enthusiasm knowing that every dollar raised will help fund the critical needs of their local member hospital. And this year will be no exception. Associates will make an all our effort to ensure every child receives the best possible care, no matter life's circumstances.
And we've set our sights on dong more together. CMN Hospitals along with Walmart and Sam's Club recognize that our collective future hinges on the capacity of children and their well-being. Together, we see what the future can be and will help to ensure it becomes a reality.
"For 35 years now, Walmart and Sam's Club associates have come together to support their local CMN Hospitals," said Glenda Fleming Willis, senior vice president of Walmart operations and board member of CMN Hospitals. "The relationship between our stores and clubs and their local member of CMN Hospitals is what makes this campaign so special. Each year I'm touched by the effort our associates bring to help raise funds for families in need."
How You Can Help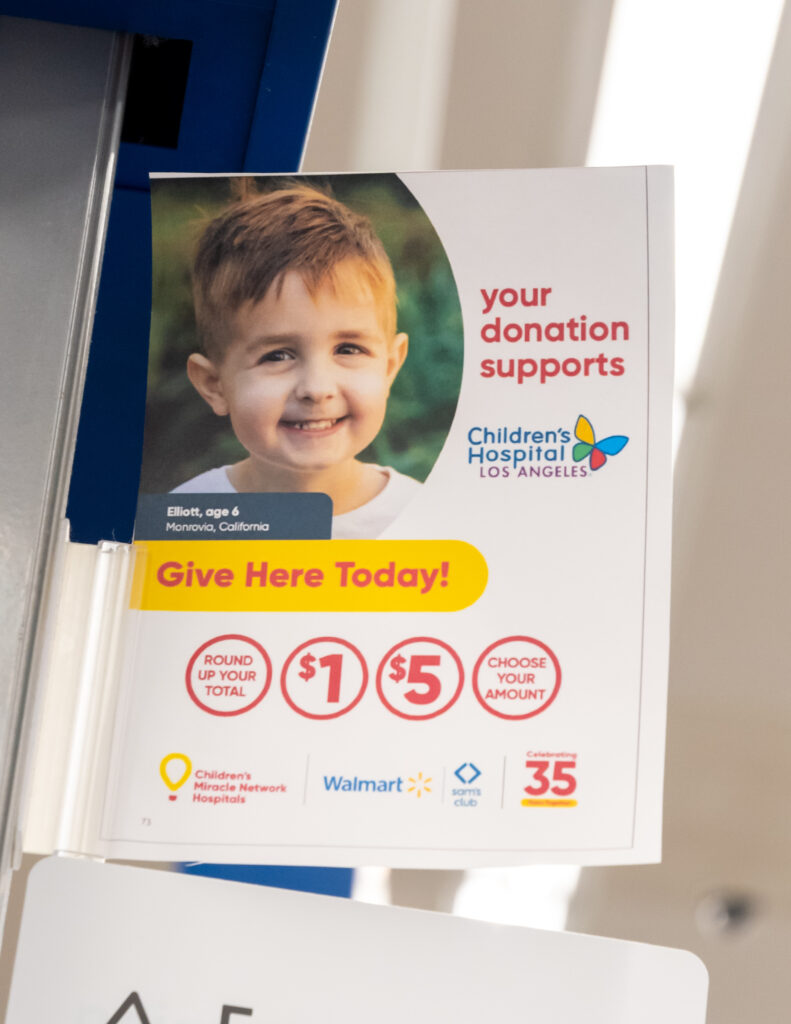 Customers and members have many options to support their local member of CMN Hospitals. Donations can be made at the register, self-checkout, shopping at Walmart.com, the Walmart app, grocery pick-up or by visiting helpkidslivebetter.org
No matter where you are, you have the chance to change kids' health. Every dollar raised goes to your local member hospital, creating ripple effects that positively impact our communities and our world for years to come.
---