Employee Spotlight: Brady Jensen
Meet Brady Jensen, Assistant Controller at Children's Miracle Network Hospitals. Brady assists with our organization's accounting projects and manages our disbursement and reconciliation team; this team handles reconciling funds and data received at CMN Hospitals and disburses those funds to all our member hospitals.
To celebrate #PrideMonth with our employees, we asked Brady to share his story with us.

"I grew up in a very religious family and community in Southern Utah. I constantly surrounded myself with friends, family members, neighbors, and activities mostly related to that church. It was my normal for so long. To be clear, I am very grateful for those friends, family members, and experiences. They have played a huge role in shaping me.
While in my final semesters of college, and finishing up my master's degree, I really began to wonder why I had no interest in dating and taking life steps that everyone else around me was taking. After graduating from Southern Utah University, I moved to Salt Lake City, Utah to be working at an accounting firm.
Since I didn't know hardly anyone, I wanted to meet new people. I downloaded a couple of dating apps, but only set my 'interest' to 'women.' One day, honestly without thinking too much about it, I switched my 'interest' to 'men and women.' Long story short, I quickly matched with my now boyfriend. We have been together for about three and half years, live together and have the two cutest pups around.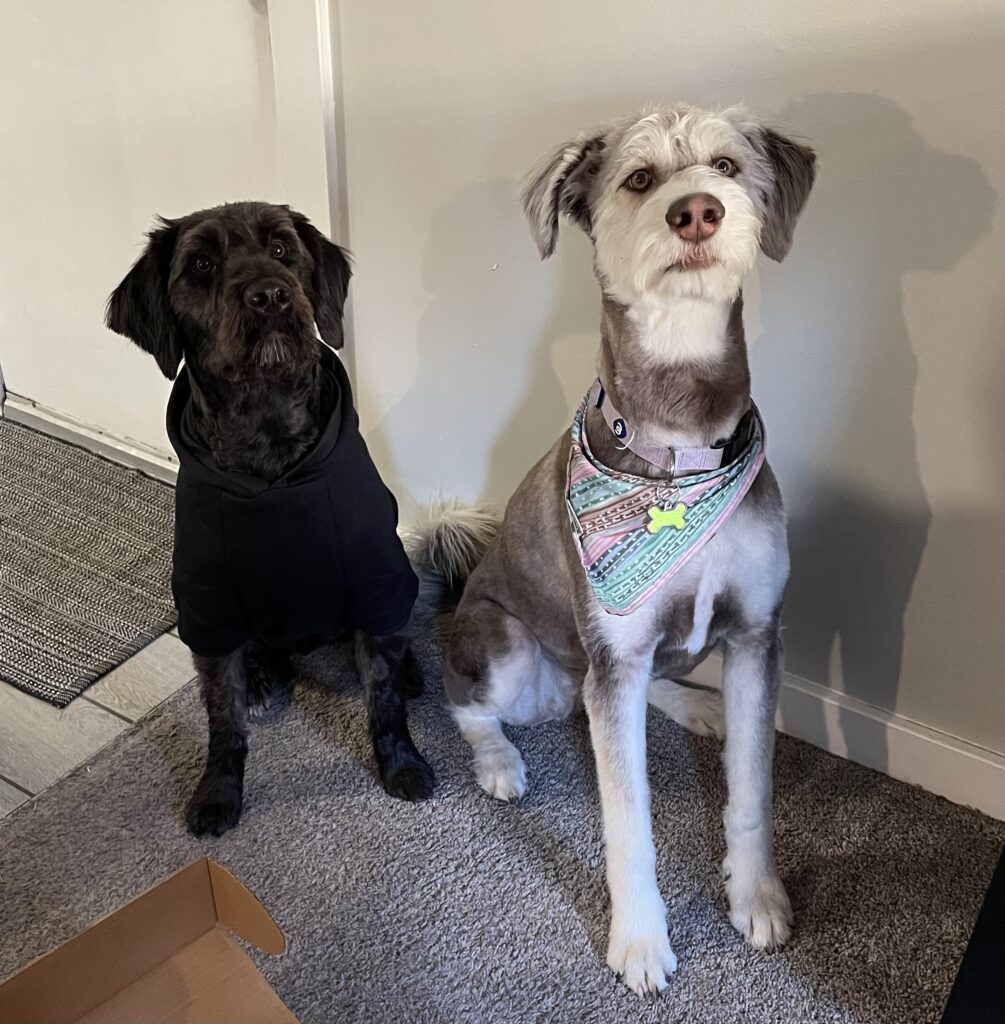 I still have great connections with all my friends, and family. Some days I wonder if I wish I could have realized sooner that I was gay, or not. However, I feel that since I came out later in life, I had the opportunity to establish lasting relationships with those around me, so when I did come out – I could do it confidently without being questioned, doubted, or accused of 'going through a phase.'
Your time is your right time. My time was my right time.
Pride Month has looked vastly different for me the last few years, with moving to a new place, COVID, etc. What remains constant is always surrounding myself with people who love, support, and uplift me. We obviously sprinkle as many drag shows as possible. Coming to work for CMN Hospitals has been an amazing opportunity. I feel that I have been accepted and supported more than any other job I have had.
There are several resources including the LGBTQIA2S+ Flight Crew, Diversity, Equity, and Inclusion Board, and so many amazing co-workers. CMN Hospitals provides several trainings and activities for all staff to learn about the LGBTQ+ Community, for LGBTQ+ members to share their experiences – and be heard, not to mention we support so many hospitals that provide gender-affirming care throughout the Network. CMN Hospitals has truly allowed me to feel comfortable and celebrated for what makes me, me!"
At Children's Miracle Network Hospitals, we raise funds and awareness for local children's hospitals across the United States and Canada. We believe that by changing kids' health we can change the future. Our amazing staff members like Brady help us meet these ambitious goals to raise the critical funds hospitals need to provide state-of-the-art medical care for kids.