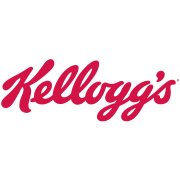 Change Kids Health, Change the Future
Join Kellogg's to help local kids get off to a great start.
Kellogg's is committed to helping local kids get off to a great start. When we positively change the health of even one child, we create a ripple effect felt by our communities for years to come. When we ensure our children can lead healthy, fulfilling lives, we foster the scientists, inventors, artists and leader of tomorrow. For Libbie, a special needs child adopted from China and diagnosed with Larsen Syndrome, change meant undergoing five surgeries on her legs and knees to strengthen and correct the effects of the syndrome. The care Libbie received helped her get off to a great start and after a couple of years, Libbie was able to keep up with her peers and even competed in her first triathlon in 2018. Join Kellogg's in ensuring kids like Libbie get off to a great start.
Donations Go To
theChildren's Miracle Network Hospitals corporate office