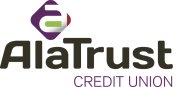 AlaTrust CU for Children's of Alabama
Donate a Dollar. Deliver a Miracle.
As 1 of 2 Credit Unions in Alabama that are a part of Credit Unions for Kids (CU4Kids), it's our mission to ensure we help impact the lives of those and their families who are affected by various illnesses. Over the past 7 years, AlaTrust has raised over $39,000. We raise funds by engaging in our communities, with our members and our employees. With the support of everyone who has donated, we have been able to make an impact for thousands of children each year. 100% of all donations go directly to Children's of Alabama. Our fight to help childhood illness is not over yet and we still need your help. On behalf of these children and their families we ask that you please consider donating a minimum of $1. We want to say THANK YOU for helping support our mission of saving kids lives!
Donations Go To
Children's of Alabama