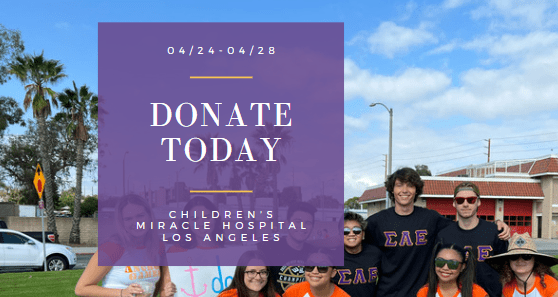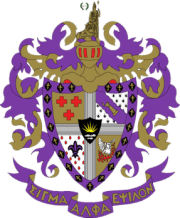 Sigma Alpha Epsilon Paddy Murphy Week 2023
In Support of Children's Miracle Network
Welcome to the CSULB Sigma Alpha Epsilon's 2023 Paddy Murphy Week fundraiser!
We are excited to announce that the Southern California Cal-Lambda chapter of Sigma Alpha Epsilon will be hosting our Iconic philanthropy event, Paddy Murphy Week, in support of the greater Los Angeles community as well as one of our outstanding nationally partnered charities, the Children's Miracle Network. Since 1983, Children's Miracle Network has been dedicated to providing much needed healthcare access to children so they can live better, healthier lives.
We've been hard at work to ensure from April 24th through April 28th, our chapter leaves a valuable impact through fundraising and friendly competition. This year, we have an awesome schedule of exciting events open to the Long Beach campus community. In terms of on campus events, we will be holding a week-long competition between sororities and fraternities on Long beach campus. Throughout the week, sororities and fraternities will be able to earn points by donating to their team on this fundraiser, by interacting with our on campus tabling and service efforts, and winning our Spot a SAE bingo card held all week long. The organization with the most points at the end of the week will receive a $50 gift card to Pizza Hut, second place winner will receive a spa gift basket.
We are passionate about giving back to our community and making a positive impact in the lives of those in need. With your generous support, we can make this year's Paddy Murphy Week a huge success and help Children's Miracle Network continue their great work.
Please consider making a donation today to support our cause. Your contribution, no matter how small, will make a difference in the lives of those in need. Thank you for your support and for helping us make a difference in our community!
Donations Go To
Children's Hospital Los Angeles