#NATLPancakeDay
Visit participating IHOP locations to celebrate National Pancake Day
Tuesday, February 27, 7AM – 7PM
Donate
Meet the IHOP Kid Culinary Team
Meet Starla
Starla chose to create and oatmeal raisin cookie pancake with cinnamon and a scoop of vanilla ice cream in honor of her grandma and the days spent baking cookies together.
Meet Sim
Sim created SIMcakes – Super Incredible Mouthwatering pancakes – which start with buttermilk pancakes mixed with milk chocolate toffee chunks topped with whipped topping, caramel sauce and another sprinkle of toffee candy.
Meet Elise
Inspired by her love for her old cat, Elise came up with a pancake that starts with two chocolate pancakes filled with a raspberry custard layer and then a cat face using whipped cream, chocolate chips, and chocolate ice cream.
How you can celebrate IHOP's National Pancake Day
1.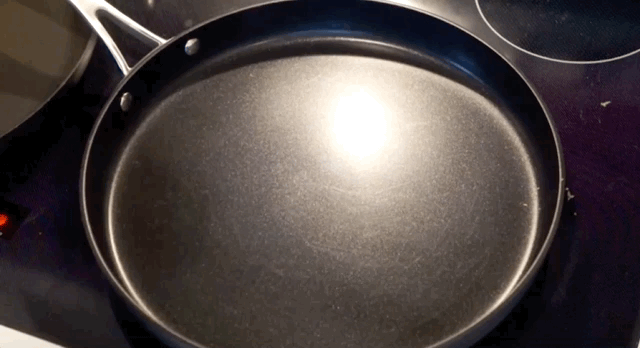 Visit a participating IHOP location on Tuesday, February 27, from 7AM-7PM and enjoy a FREE short stack of pancakes and donate to help kids treated at Children's Miracle Network Hospitals.
2.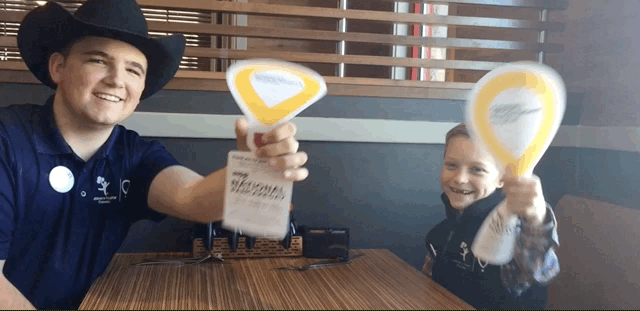 Invite your friends and family to join you and share that you're supporting your local children's hospital on social media using #NATLPancakeDay
3.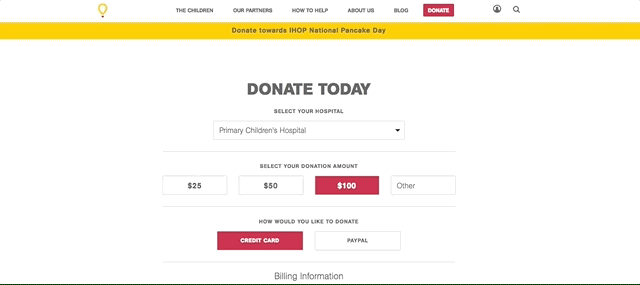 Earn yourself a virtual stack of pancakes.
Why you should help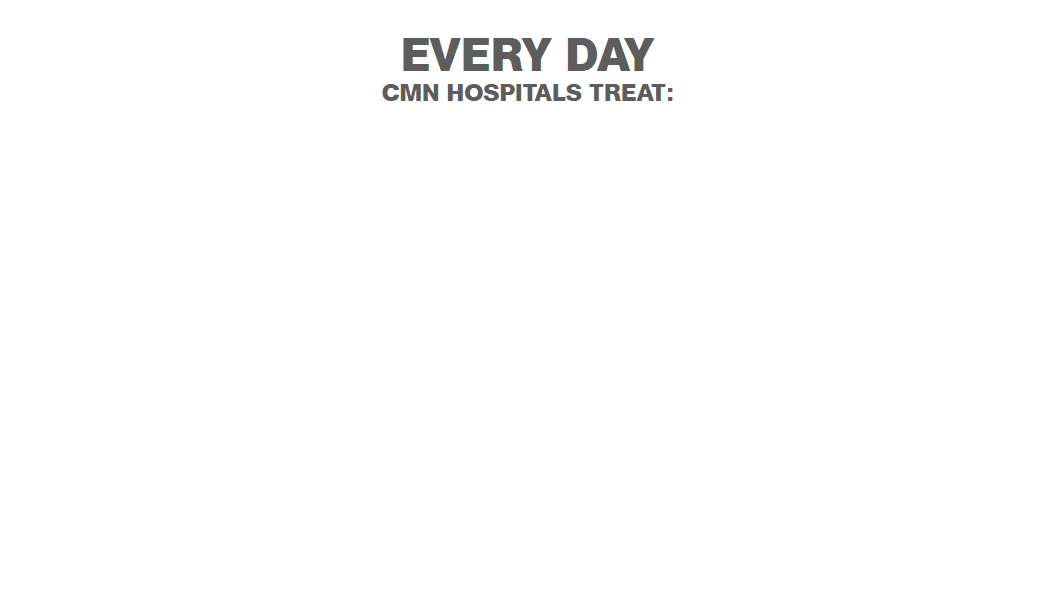 About IHOP
---
IHOP partners with Children's Miracle Network Hospitals for National Pancake Day each year. Tuesday, Feb 27, 2018 is National Pancake Day with the goal of raising $3.5 million. IHOP has raised $18.9 million for Children's Miracle Network Hospitals so far.
During this event, nearly 1,300 IHOP locations across the United States and Canada invite guests to enjoy a free short stack of buttermilk pancakes — and, in return, give a suggested donation of $5 per stack. All donations made at participating IHOP restaurants support the local children's hospital.
Beginning February 1 through National Pancake Day on March 7, participating IHOP locations will also sell Miracle Balloons for $1 and $5 each to benefit member Children's Miracle Network Hospitals. All icon proceeds will help provide life-saving care, equipment and therapy programs across North America. Customers who purchase a $5 Miracle Balloon will receive a $5 off discount that can be used during their next dining visit.
For over 58 years, the IHOP family restaurant chain has served its world famous pancakes and a wide variety of beloved breakfast, lunch and dinner items. IHOP offers its guests an affordable, everyday dining experience with warm and friendly service.
Show You Care
Get a free Miracle Band to represent the more than 10 million kids who enter a Children's Miracle Network Hospital for treatment every year.