Jena Pado receives 2022 Chief Development Officer of the Year Award!
Congratulations Jena Pado! During Children's Miracle Network Hospitals' 2022 Fall Business Meeting, Jena was honored as Chief Development Officer of the Year. Jena, CDO of Dayton Children's Hospital, is always willing to lend her expertise to benefit other markets across the network. Over the past year, she served on the CDO Advisory Council, where she participated in the Brand sub-committee and helped plan the CDO Summit, Fall Business Meeting and Children's Hospitals Week.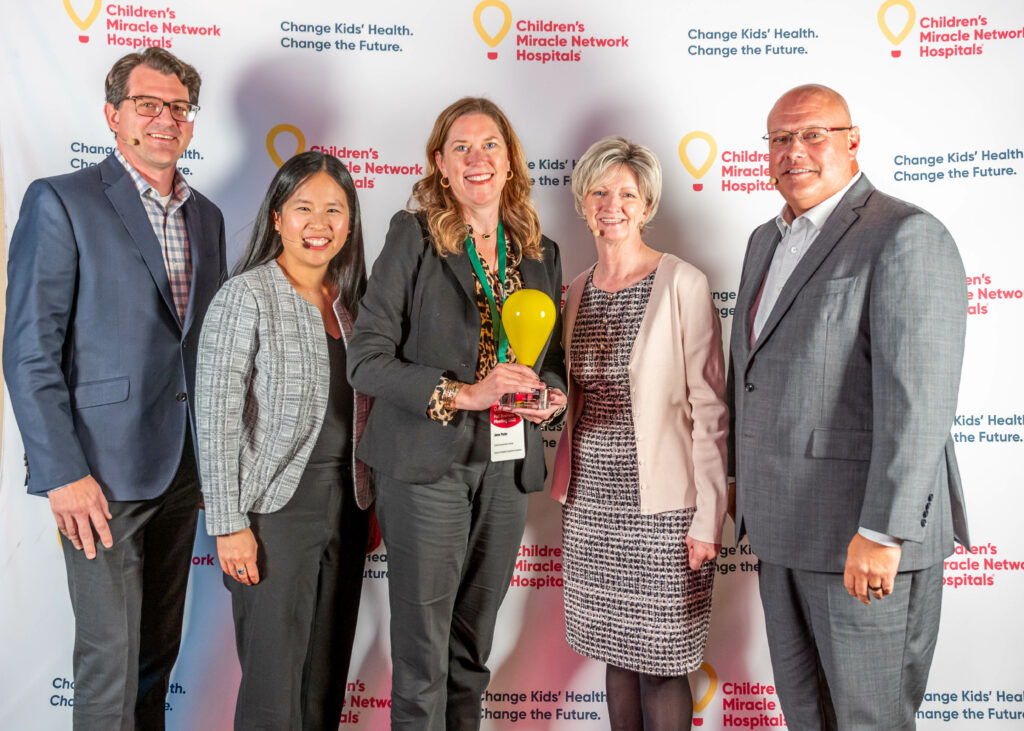 As an invaluable member of the Membership Agreement Committee, Jena spent countless hours working to ensure a logical process and effective communication across the network. Jena spent time with many individual markets, walking through their specific questions and concerns and offering her unbiased insight from the perspective of a fellow CDO.
Frances Fu, Chief Financial Officer of CMN Hospitals, said, "Jena was my CDO partner in working on the 2023 membership agreement and fee formula, and she was amazing! As a partner and a leader, she is insightful, communicative, and cares about making sure we're making the best decisions for the entire network. It was a true pleasure working with her and getting to know her."
From all of us at CMN Hospitals, we are grateful to Jena for believing in the miracle that is our network and working tirelessly to ensure its success today and for years to come. Congratulations again and thank you, Jena Pado, 2022 Chief Development Officer of the Year!