Love's Ignites Entrepreneurial Spirit at Student Leadership Conference
Love's Travel Stops & Country Stores continues to go above and beyond to support Children's Miracle Network Hospitals. Members from their team traveled to St. Louis, MO in July to meet students, campus professionals, CMN Hospitals and local hospitals staff at the 2019 Dance Marathon Leadership Conference (DMLC). Over 800 student leaders attended the conference to network, learn industry best practices and spend the weekend planning for Miracle Network Dance Marathon successes in the coming year.
A student leader who attended the Dance Marathon Leadership Conference poses in the ball pit in the Content and Experience room. Students learned new ways to engage their programs through social media.
Love's hosted the Ideal Business Partner Pitch Experience, consisting of nine universities who pitched their program to Love's as if they were trying to gain a new sponsor. This pitch was an opportunity for Miracle Million Club Dance Marathon programs to help build the core competency of student leaders in sponsorship. This experience helps students identify and value their Dance Marathon program assets, build a pitch deck, and execute a pitch to a panel of industry experts – including Love's and CMN Hospitals staff who have years of experience in building meaningful partnerships and leading cause marketing in the nonprofit sector. Love's is committed to fostering the entrepreneurial spirit of Dance Marathon and helping this movement have the biggest impact possible on sick and injured kids at CMN Hospitals in communities across the country.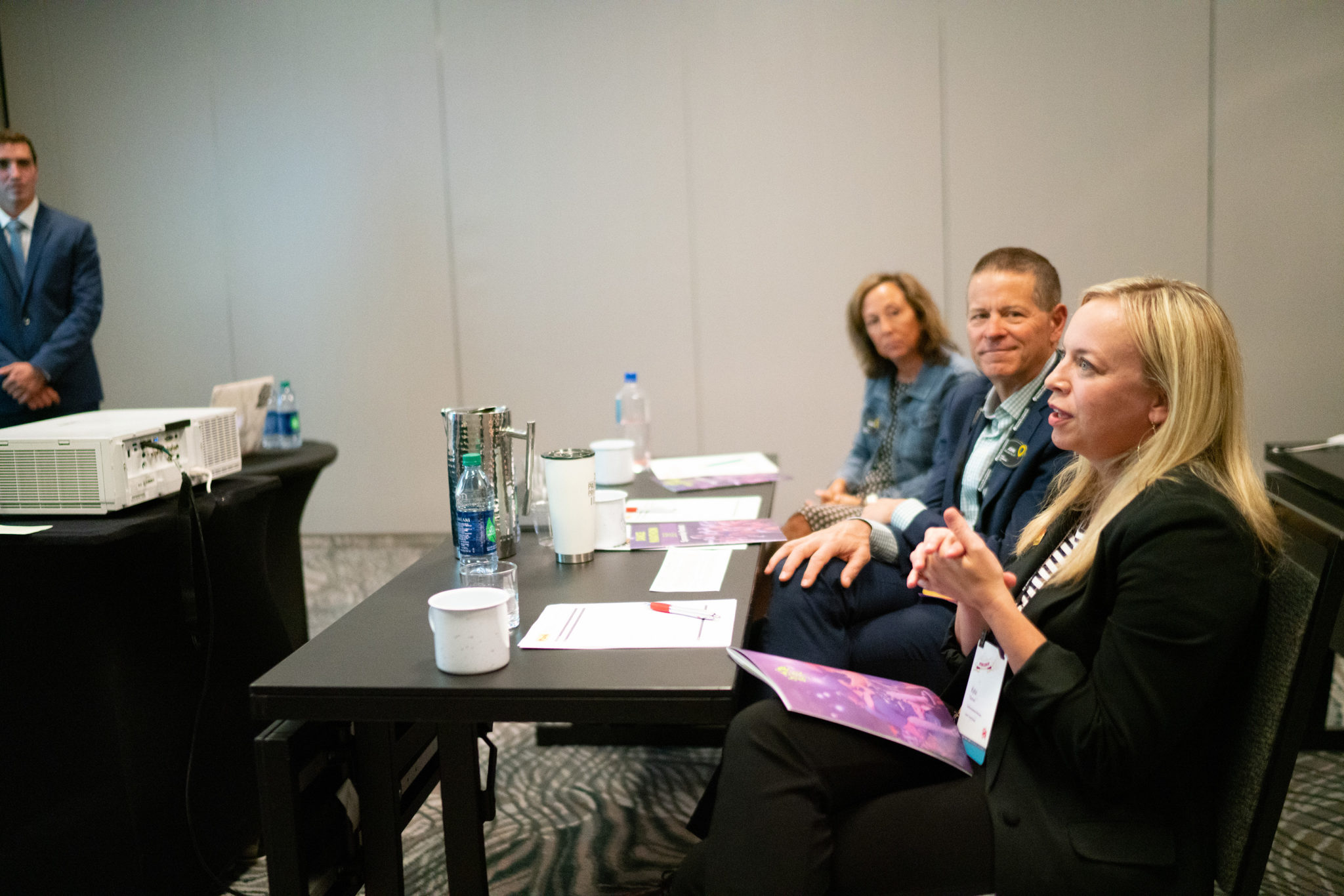 Students presented their corporate partnership pitch to CMN Hospitals and Love's staff during the Love's Ideal Business Partner Pitch.
Founded in 1964 by Tom and Judy Love, The Love's Family of Companies continues to grow. Love's currently operates 490 stores in 41 states and is continuously expanding. Love's Travel Stops has a long-standing tradition of supporting Children's Miracle Network Hospitals. Love's is proudly celebrating 20 years of making miracles with CMN Hospitals in 2019 and has been a proud partner of many of the Dance Marathon programs who attended DMLC.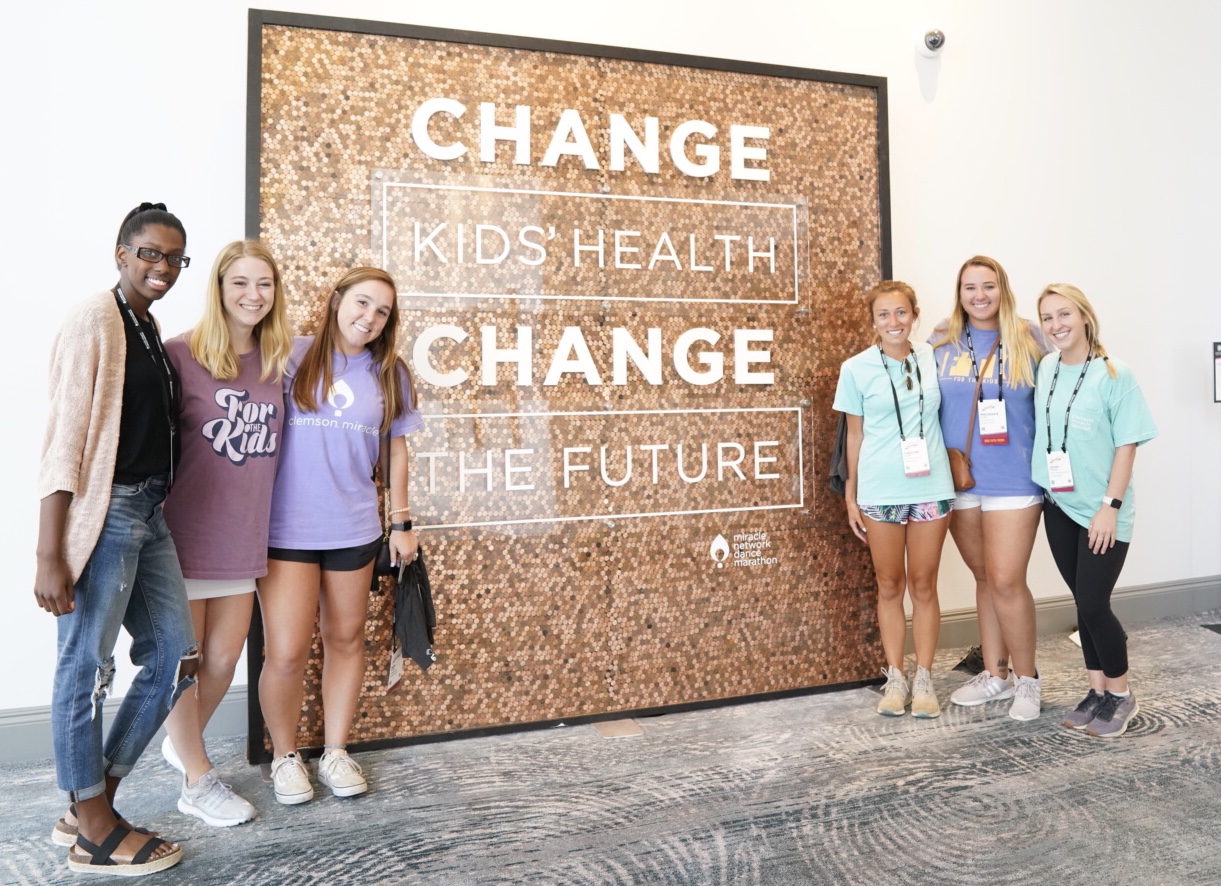 Students involved in DMLC in St. Louis, MO were able to focus on the theme of the weekend, "Change Kids' Health, Change the Future."
Kyla Turner, Communications Manager for Love's Travel Stops, attended DMLC to help students learn through the Love's Ideal Business Partner Pitch. She was able to connect with students and give them feedback on how to best capture the interests of the partners they were meeting with.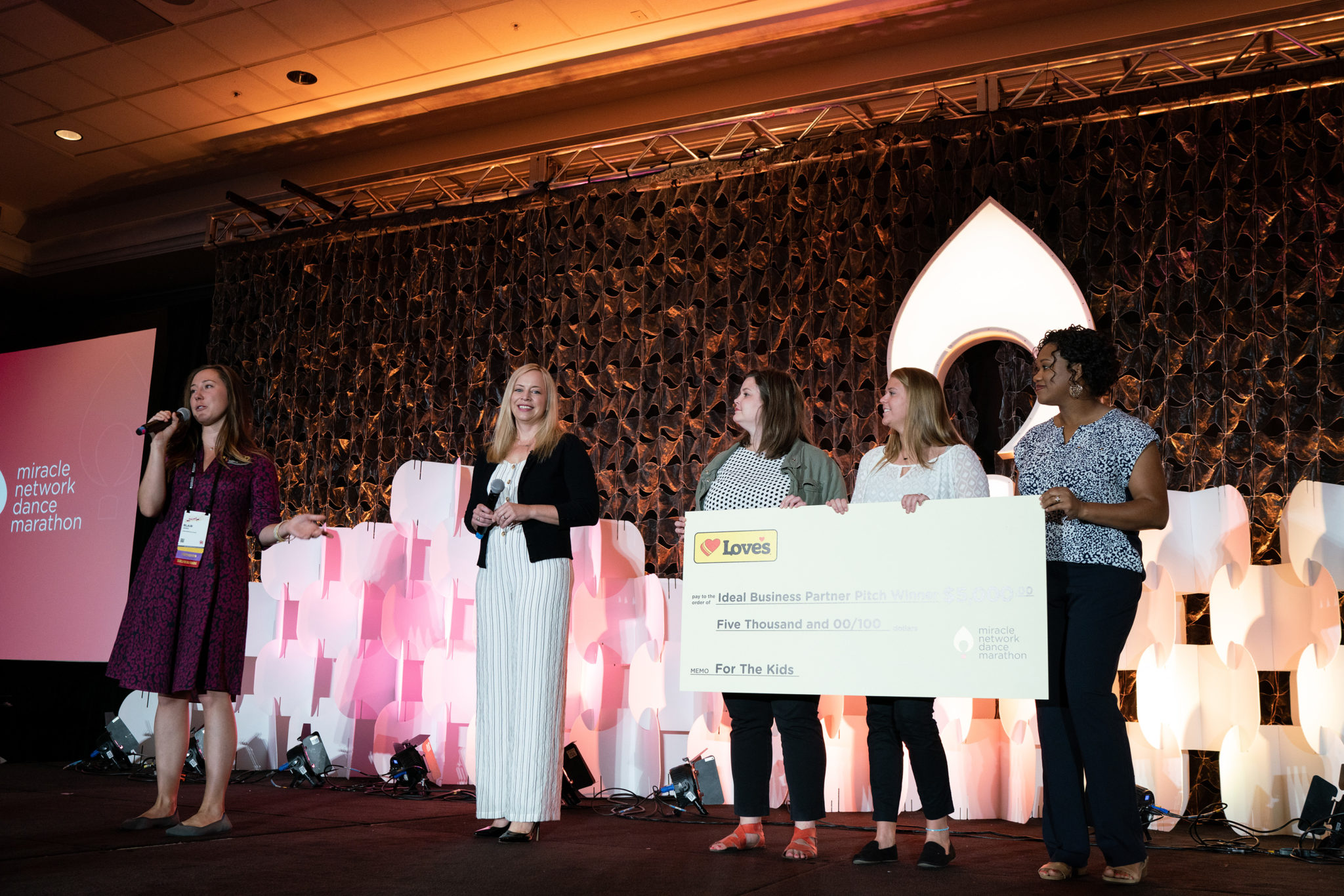 The Love's staff members Kyla Turner, Hannah Weiss, Liz Worsham, and Courtney Franklin were introduced on stage as they prepared to announce the winner of the Love's Ideal Business Partner Pitch.
As part of this partnership, Love's was proud to award a $5,000 donation to support the winning Dance Marathon program and the local CMN Hospital they serve. Congratulations to the 2019 Ideal Business Partner Pitch winner, University of Connecticut's HuskyTHON!
"The competition helped us to start thinking about our corporate partnership plan for the upcoming year, as well as taught us how to properly value our organization's assets," Emma Kryzanski, Executive Director of HuskyTHON said. "We received constructive feedback from our panel of experienced judges that we can now use to improve not only this partnership pitch, but all of the ones we create this year. Love's Ideal Business Partner Pitch well prepared HuskyTHON for 2020."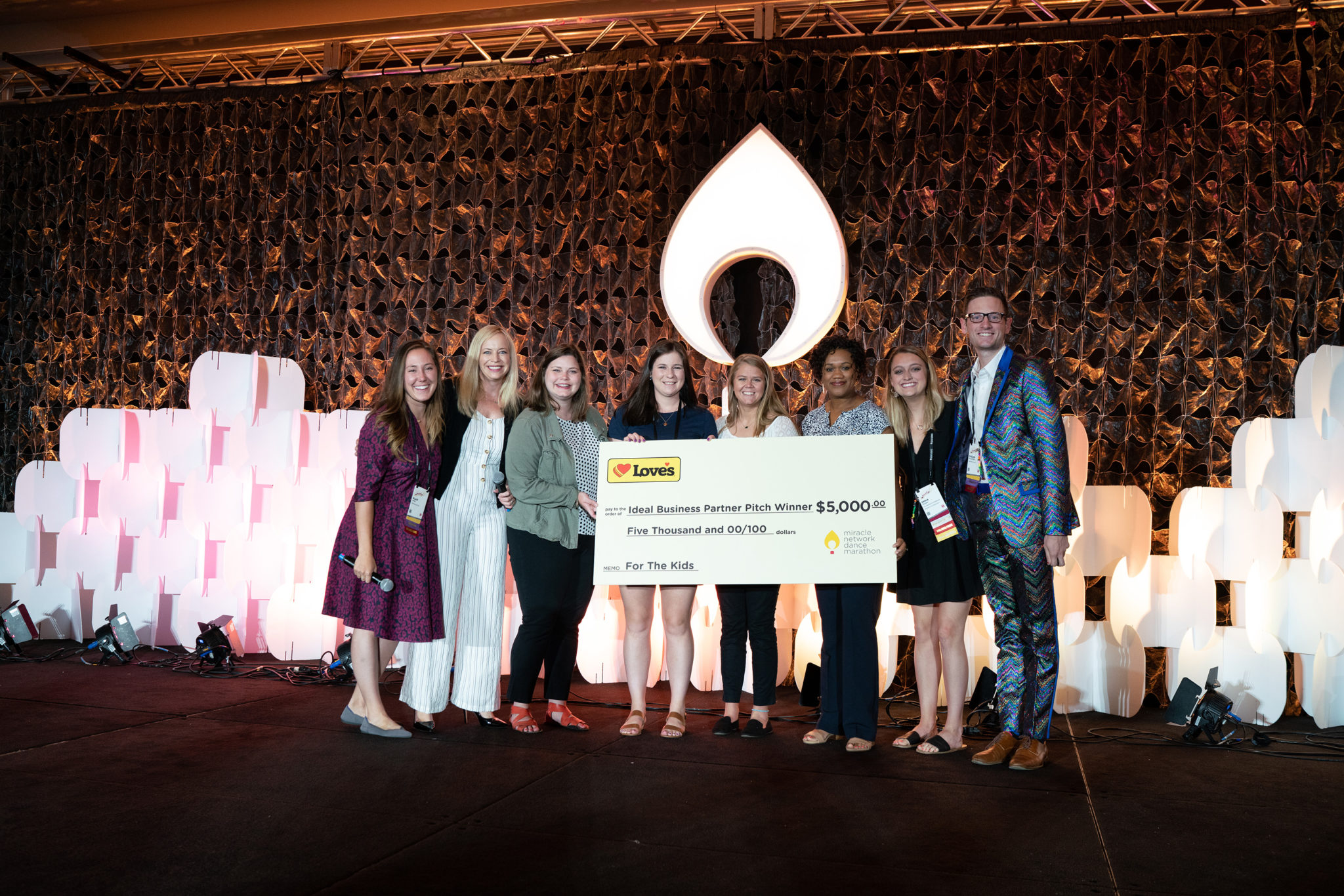 HuskyTHON members join Love's representatives on stage to accept their donation of $5,000.
HuskyTHON was left speechless when their program was announced. "We collaborated as a team to think about how we can most effectively present HuskyTHON and our mission," Kryzanski said. "Winning verified that we are on the right track with our corporate partnership and communication approach, and it built our confidence going into actually creating this partnership and more in the upcoming year."
Love's Ideal Business Partner Pitch helped prepare all of the programs participating to have a better understanding of what it means to strategically plan for each partner they pitch to in the future. "Because of the pitch, we are ready to hit the ground running with corporate partnerships and more for HuskyTHON 2020," Kryzanski said.
Love's is now preparing for their annual icon campaign taking place August 26 – September 30, 2019. You can support CMN Hospitals at your local Love's Travel Stop's during this campaign by stopping by a Love's near you.