Love's loves Children's Hospitals Week!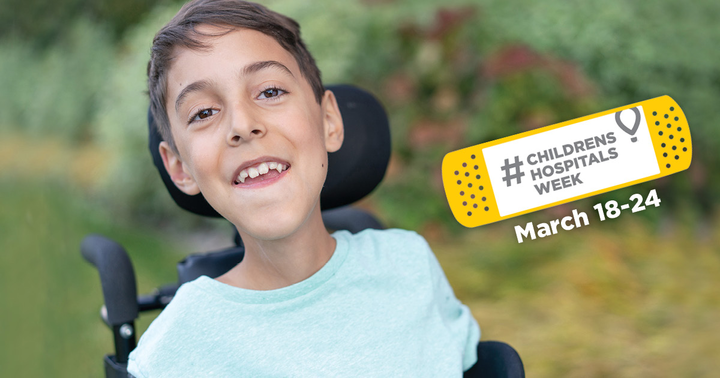 To celebrate Love's Travel Stops 20-year partnership with Children's Miracle Network Hospitals and in support of Children's Hospitals Week, Love's convenience stores and travel stops will raise money for their local CMN Hospitals by asking customers to Round Up the Change on eligible transactions starting at 12:01 a.m. Central time on Monday, March 18, ending 11:59 p.m. Central on Friday, March 22.
Donations collected during the Round Up the Change campaign to support Children's Hospitals Week will be added to the overall store total during Love's annual fall fundraising campaign.
Love's employees will also help raise awareness of Children's Hospitals Week by taking part in a selfie campaign. Children's Hospitals Week bandages will be sent out to randomly selected stores and employees will be asked to wear them and take selfies. Love's will share them on their social media channels throughout Children's Hospitals Week using the #ChildrensHospitalsWeek hashtag and show us how much they love what they do #ForTheKids treated in CMN Hospitals!