Our Leadership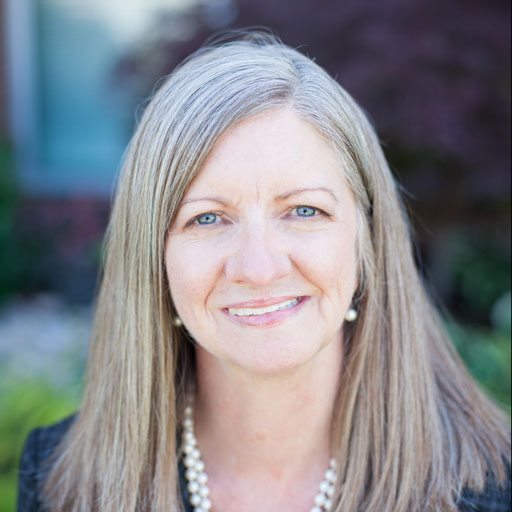 Connect with Teri on Linkedin
Teri Nestel – President and CEO
Teri Nestel is the president & chief executive officer of Children's Miracle Network Hospitals. During her more than 30-year tenure, Teri led corporate and development fundraising initiatives, doubling revenue for children's hospitals between 1994 and 2004. During her time leading the organization, Teri established a COVID-19 Impact Fund to meet the urgent needs of children's hospitals during the pandemic and appointed the organization's first senior vice president of diversity, equity and inclusion, ensuring its commitment to these values. She also introduced the charity's new vision: Change Kids' Health, Change the Future. Before her role as president & CEO, Teri served as chief administration officer (CAO) overseeing the areas of strategic and annual planning; information technology; finance and accounting; legal; human resources; diversity, equity and inclusion. Prior to becoming CAO, she held a variety of positions including chief operating officer of Children's Miracle Network UK & Ireland where she lived and worked in London, England building partnerships with children's hospitals, corporate and media partnerships across the UK & Ireland. She was also senior vice president of development overseeing corporate and other fundraising partnerships in the U.S. and Canada for more than ten years. Over the years, she developed productive cause-corporate relationships with most of the organization's largest corporate partners including Walmart and Sam's Club. She joined CMN Hospitals in 1989 as a regional marketing director working with 28 hospitals and many regional corporate partners across ten states in the southeast. Prior to joining CMN Hospitals, she worked in development at Arkansas Children's Hospital Foundation for six years and in marketing at Chilton Corporation/Credit Bureau Services for five years. Attended the University of Arkansas where she studied business administration. She is a lifelong learner who has received several certificates including the CFRE designation in 2004, certified integral coach in 2010 and certified trainer in Crucial Conversations in 2017. She lives in Cottonwood Heights, UT with her husband, Dan Nestel, and two very large and furry Great Pyrenees. They have two adult children and three grandchildren.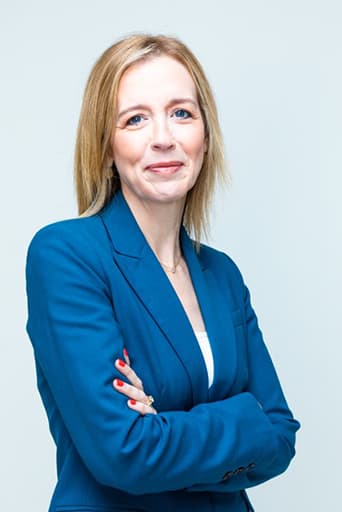 Connect with Maureen on Linkedin
Maureen Carlson – Chief Program Officer
As the Chief Program Officer at Children's Miracle Network Hospitals, Maureen Carlson leads a team focused on delivering programs to raise significant funds for children's hospitals and highlighting the social impact children's hospitals have on local communities. With two decades of corporate social responsibility, nonprofit executive management and agency leadership experience, Maureen is a veteran in the corporate partnership, corporate social responsibility and maximized fundraising spaces. For more than a decade, Maureen has been a sought-after consultant helping nonprofits increase their fundraising and companies maximize their social good. For the bulk of her career, Maureen was President of Good Scout, a social good agency. In that capacity, Maureen created best practices in securing and maximizing corporate/cause partnerships that have ignited more than $150 million in incremental fundraising and billions of positive branding impressions for her nonprofit and corporate clients. Her experience working on some of the most prolific and innovative cause/corporate partnerships in the marketplace gives her invaluable experiences into the nuances of propelling social impact success. Maureen also worked as the SVP, Strategic Partnerships at Children's Miracle Network Hospitals. In that capacity she oversaw more than $300 million in fundraising. She has held roles in corporate social responsibility leadership in the automotive industry and as the acting SVP, Marketing and Communications at City of Hope Cancer Center. Maureen is a nationally recognized speaker on the topic of corporate/cause partnerships and corporate social responsibility, successful selling and more. Her work has been seen in Forbes, Fast Company, The Nonprofit Times, Harvard Business Review, Huffington Post and in the book, "Nonprofit Selling 101."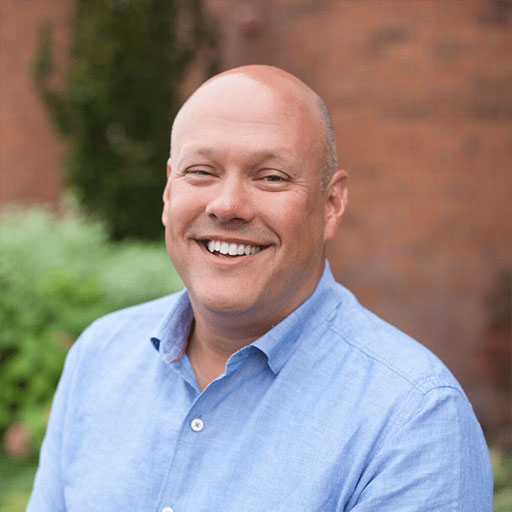 Connect with Clark on Linkedin
Executive Vice President and Chief Operating Officer
As the executive vice president and chief operating officer for Children's Miracle Network Hospitals, Clark Sweat leads the team dedicated to providing an excellent customer experience for the organization's partners – corporations, member hospitals, donors, and advocates – as well as the team that oversees business operations. Under Clark's energetic leadership, these teams' combined efforts ensure strategic and operational excellence in collaboration with the rest of the organization. Clark has more than 26 years of experience building strong partnerships to support children's charities. His strategy of focusing on fewer, bigger partnerships and the importance of being relational, not transactional, has led to long-term alliances with more than 200 companies in various industries including retail, hospitality, real estate, pharmaceuticals, and transportation. These partnerships have resulted in more than $5 billion raised for charities focused on kids' health. As an industry thought leader, Clark often speaks about how charities should work together to solve social injustices rather than view each other as competitors focused only on dollars while giving lip service to impact. Clark and his teams have earned accolades in the philanthropic sector, including the Golden Halo Award for best cause marketing program (2008 and 2014) and the Peer-to-Peer Fundraising Organization's "Organization of the Year" Award (2020) for the transformative impact on fundraising. Clark's experience in marketing and development at children's charities make him a sought-after speaker and facilitator on the topic of cause marketing and corporate social responsibility. Clark served as senior vice president of corporate alliances at ALSAC/St Jude Children's Research Hospital, where he increased revenue from $17M to over $70M annually in three years. Clark's experience also includes founding and leading a cause marketing consultancy, Cause 4 Good, to help nonprofits and corporations develop innovative and effective cause marketing campaigns. Clark holds a bachelor's degree from the University of Utah and an EMBA from the University of Memphis. He and his wife, Jennifer, live in Heber, Utah. They have four sons.
Board of Trustees
---
CHAIRMAN

Nana Mensah

Chairman & CEO, 'XPORTS, INC

VICE CHAIR/CHAIR STRATEGY COMMITTEE

Rick Merrill

President and CEO, COOK CHILDREN'S HEALTH CARE SYSTEM

IMMEDIATE PAST CHAIRMAN

John Bozard

President, ARNOLD PALMER MEDICAL CENTER & ORLANDO HEALTH FOUNDATION

TREASURER/CHAIR FINANCE & INVESTMENT COMMITTEE

Barbara Joers

President & CEO, GILLETTE CHILDREN'S SPECIALTY HEALTHCARE

SECRETARY/CHAIR AUDIT & COMPLIANCE COMMITTEE

Kimberly Cripe

President & CEO, CHILDREN'S HOSPITAL OF ORANGE COUNTY

CHAIR – CDO ADVISORY COMMITTEE

Steve Rum

VP of Development and Alumni Relations, JOHNS HOPKINS MEDICINE
Board Members
---
Elias Neujahr

CEO, CHILDREN'S HOSPITAL OF RICHMOND AT VCU

John Bel

Vice President & Chief Development Officer, CHRISTUS SANTA ROSA HEALTH SYSTEM

Kane Calamari

SVP – Chief Human Resource Officer & President of the Ace Foundation, ACE HARDWARE CORPORATION

Bill Cheney

President & CEO, SCHOOLS FIRST CREDIT UNION

Susan Doliner

VP for Development, MAINE MEDICAL CENTER

Brett Hutchens

Principal, CASTO SOUTHEAST REALTY SERVICES

Greg Kennedy

SVP Airport Operations, DELTA AIR LINES, INC.

Jenny Love Meyer

EVP & Chief Culture Officer, LOVE'S TRAVEL STOPS & COUNTRY STORES

Michael Mischler

Retired – EVP of Marketing, CBS TELEVISION DISTRIBUTION

Barbara Nicklaus

Founder and Chairman, NICKLAUS CHILDREN'S HEALTH CARE FOUNDATION

Marie Osmond

CO-FOUNDER

Glenn Plumby

SVP and Chief Operating Officer, SPEEDWAY, LLC

Ron Frieson

President, CHILDREN'S HEALTHCARE OF ATLANTA FOUNDATION

Philip Salerno III

President & CDO, CHILDREN'S SPECIALIZED HOSPITAL FOUNDATION

Karisa Sprague

SVP – US Field HR, WALMART STORES, INC.

Grant Stirling

President & CDO, ANN & ROBERT LURIE CHILDREN'S HOSPITAL OF CHICAGO FOUNDATION

Andrea Thomas

Professor of Marketing, UNIVERSITY OF UTAH

Pearl Veenema

President & CEO, HAMILTON HEALTH SCIENCES FOUNDATION

Steve Weisz

President, MARRIOTT VACATION WORLDWIDE CORP

Glenda Fleming Willis

SVP, Southeast Division, WALMART STORES, INC.