Our Leadership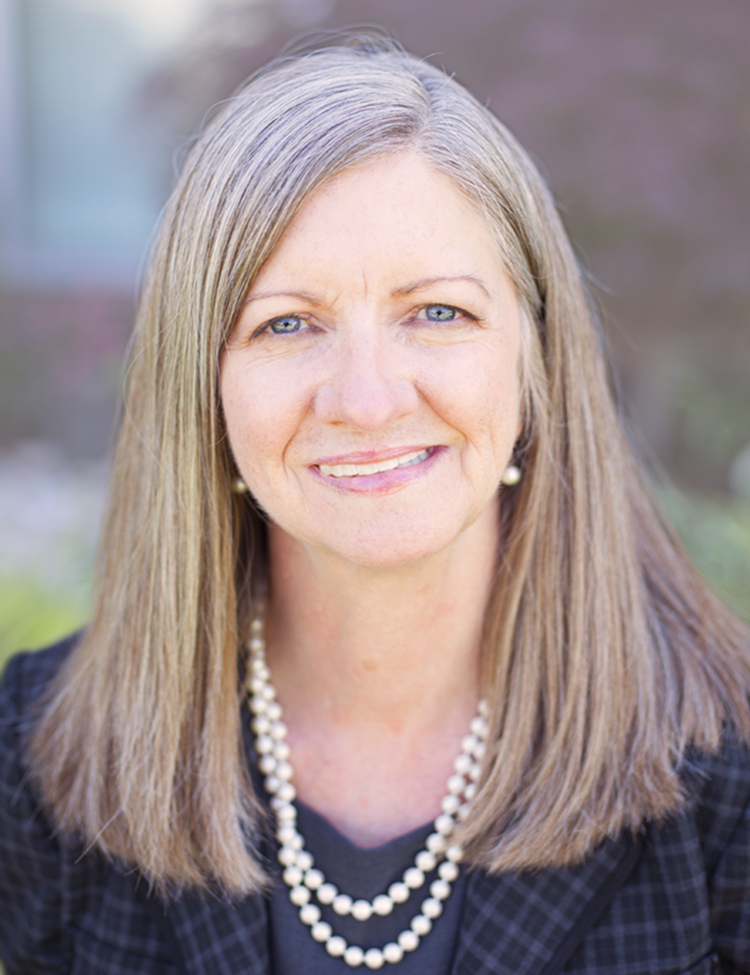 Connect with Teri on Linkedin
Teri Nestel – President and CEO
As President & Chief Executive Officer (CEO), Teri Nestel oversees a leading nonprofit aimed to ensure every child receives the best possible care. Children's Miracle Network Hospitals raises funds and awareness for its network of 170 children's hospitals across the U.S. and Canada.
Teri made history for the organization when she became its first female president and CEO in September 2020, amid several unexpected events the philanthropic industry faced during the pandemic.
During this time, the responsibility to transform children's health through charitable innovation and research, empower the nonprofit's network leaders to unite communities and amplify awareness of a global, humanitarian challenge of quality healthcare for kids became even more critical.
In honor of these accomplishments and more, Teri was named to the 2021 Women Worth Watching in Leadership® by Diversity Journal.
Prior to her current role, Teri served as chief administration officer at CMN Hospitals, overseeing strategic and annual planning; information technology; finance and accounting; legal; human resources; diversity, equity and inclusion. She was also senior vice president of development overseeing corporate and other fundraising partnerships for more than ten years. During that time, she doubled revenue for children's hospitals and developed productive cause-corporate relationships with most of the organization's largest corporate partners including Walmart and Sam's Club. At the beginning of her career, Teri spent years in development at Arkansas Children's Hospital Foundation, sparking her introduction to CMN Hospitals.
Teri has been an avid volunteer and board member with a personal connection to protecting children's health and their communities that roots back to her childhood in Louisiana. She served on the Utah Community Action, one of the largest nonprofit agencies dedicated to fighting poverty in Utah.
Teri earned her degree from the University of Arkansas. She now lives in greater Salt Lake City with her husband and two very large and furry Great Pyrenees. In her spare time, Teri enjoys white-water rafting and spending time with her kids and grandkids.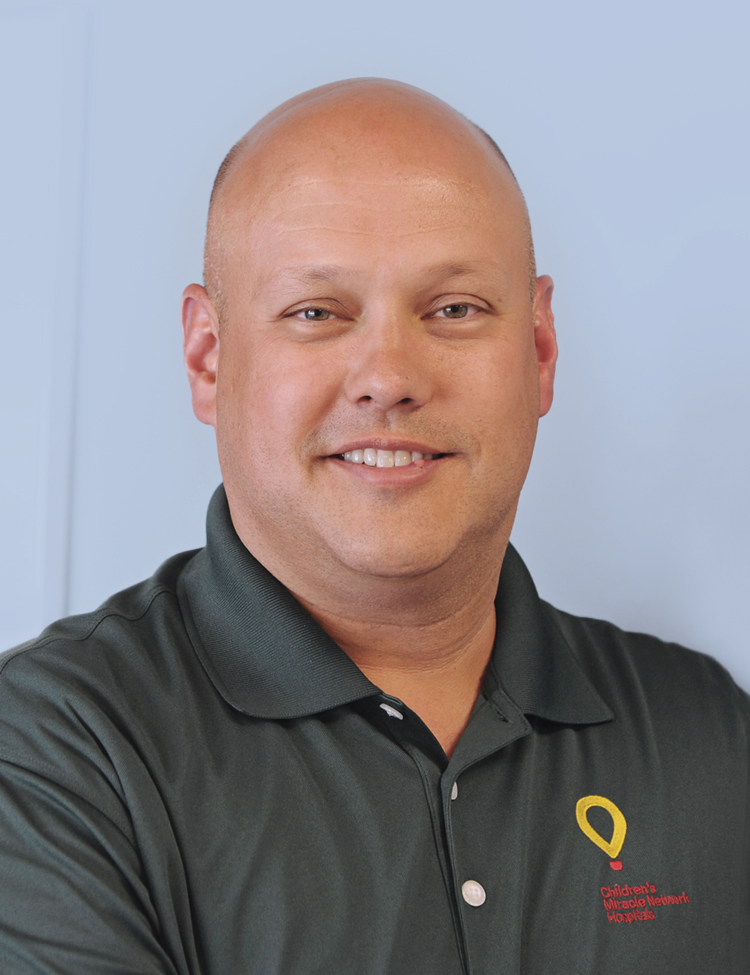 Connect with Clark on Linkedin
Clark Sweat – Executive Vice President & Chief Operating Officer
As Executive Vice President & Chief Operating Officer, Clark Sweat leads strategy implementation at CMN Hospitals and works in unison with 170 member hospitals, corporate partners and other key stakeholders on a mission to Change Kids' Health to Change the Future.
In his role, Clark oversees community operations, community experience, general counsel, strategic partnerships and diversity, equity and inclusion. His strategy of focusing on fewer, bigger partnerships and the importance of being relational, not transactional, has led to long-term alliances with companies like Walmart, Target, Costco, Williams-Sonoma, Marriott, RE/MAX, Procter & Gamble, General Mills, Johnson & Johnson, CVS, Walgreen's, and Delta Air Lines — resulting in more than $7 billion raised.
Clark and his teams have earned accolades in the philanthropic sector, including the 2020 Peer-to-Peer Fundraising Organization of the Year. In 2007 and again in 2014, CMN Hospitals received the Cause Marketing Forum's Golden Halo Award; Clark is the only person to receive the award twice.
Honoring his recent achievements and 26-year tenure building partnerships to support children's charities, Clark was also named 2021 Utah Business's Chief Experience Officer of the Year.
Clark has spent his career in philanthropy, which includes founding a cause marketing consultancy, Cause 4 Good, to assist nonprofits and corporations in developing innovative and effective cause marketing campaigns. He also served as senior vice president of corporate alliances at ALSAC/St Jude Children's Research Hospital, where he focused on international development and grew his division from $17 million annually in 2006 to $75 million in 2010.
Clark's dedication to positive relationships, experience in marketing and development at children's medical charities make him a sought-after speaker and facilitator about cause marketing and corporate social responsibility. He's has shared his insights at conferences in North America, Europe, Asia, and Australia.
Clark holds a bachelor's degree from the University of Utah and an EMBA from the University of Memphis. He and his wife, Jennifer, live in greater Salt Lake City, Utah, where they spend their free time with family and in the mountains near their home.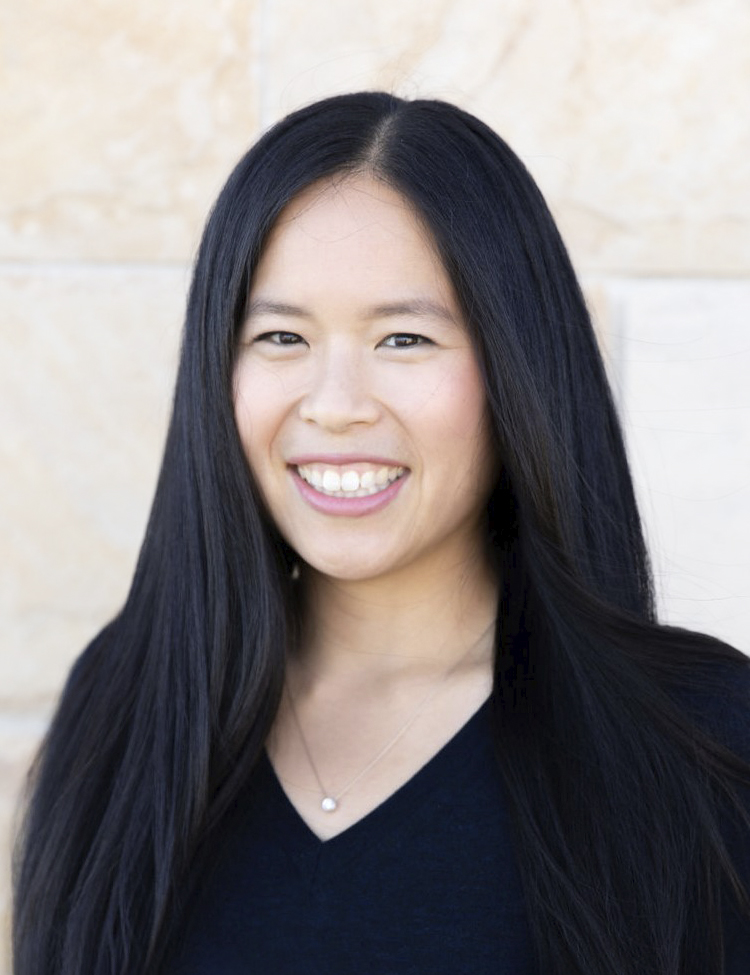 Connect with Frances on Linkedin
Frances Fu – Chief Financial and Strategy Officer
As Chief Financial and Strategy Officer, Frances Fu leads the fiscal health of CMN Hospitals. She joined the organization's executive team with a deep passion to ensure every child has a healthier future.
In her role, Frances oversees the organization's finance & accounting, strategy & insights, information technology, and project management departments. This includes financial planning and analysis, technology advancements, and data management with a keen eye toward the future.
Prior to joining CMN Hospitals, Frances was the Chief Financial Officer of RET Ventures, a venture capital firm focused on real estate technology investments, where she was responsible for the financial operations of RET's $250M assets under management. Frances simultaneously worked as a management consultant, providing operational, financial and strategic planning support for start-up and small businesses.
Before relocating to Utah in 2014, Frances was the President and COO of ProCure Proton Therapy Center, a cancer treatment facility focused on proton radiation therapy. Frances joined the ProCure corporate team in its initial start-up in 2007 as a member of the Business Development team and was eventually promoted to President/COO of the Company's treatment center in NJ. During her tenure with ProCure, she co-founded the ProCure Cancer Foundation, a company-supported non-profit developed to assist cancer patients.
Early on in her career, Frances was a Healthcare Investment Banker with Banc of America Securities in New York and also worked at Ernst & Young LLP. She has her MBA from The Wharton School at the University of Pennsylvania and a BS in Finance and Accounting from NYU Stern School of Business.
Outside of work, Frances enjoys volunteering with local non-profits and spending time with her husband and their three active children. She loves mountain biking, skiing, and researching new camping destinations.
Board of Trustees
---
CHAIR

Barbara Joers

President & CEO, GILLETTE CHILDREN'S SPECIALTY HEALTHCARE

VICE CHAIR/CHAIR STRATEGY COMMITTEE

Kimberly Cripe

President & CEO, CHILDREN'S HOSPITAL OF ORANGE COUNTY

IMMEDIATE PAST CHAIRMAN

Rick Merrill

President and CEO, COOK CHILDREN'S HEALTH CARE SYSTEM

TREASURER/CHAIR FINANCE & INVESTMENT COMMITTEE

Jenny Love Meyer

EVP & Chief Culture Officer, LOVE'S TRAVEL STOPS & COUNTRY STORES

SECRETARY/CHAIR AUDIT & COMPLIANCE COMMITTEE

Kane Calamari

SVP – Chief Human Resource Officer & President of the Ace Foundation ACE HARDWARE CORPORATION

CHAIR – CDO ADVISORY COMMITTEE

Philip Salerno III

President & Chief Development Officer CHILDREN'S SPECIALIZED HOSPITAL FOUNDATION
Board Members
---
John Bozard

President, ARNOLD PALMER MEDICAL CENTER & ORLANDO HEALTH FOUNDATION

Bill Cheney

President & CEO, SCHOOLSFIRST CREDIT UNION

Susan Doliner

VP for Development, MAINE MEDICAL CENTER

Rankin Gasaway

EVP & Chief Administrative Officer, 7-Eleven, Inc.

Mike House

President & CEO, STOLLERY CHILDREN'S HOSPITAL FOUNDATION

Brett Hutchens

Principal, CASTO SOUTHEAST REALTY SERVICES

Monica Taylor Lotty

EVP & Chief Development Officer, CHILDRENS HOSPITAL OF PHILADELPHIA

Michael Mischler

Retired, EVP of Marketing, CBS TELEVISION DISTRIBUTION

Elias Neujahr

President, CHILDREN'S HOSPITAL OF RICHMOND AT VCU

Dr. Kurt Newman

President & CEO, CHILDREN'S NATIONAL HOSPITAL

Barbara Nicklaus

Founder and Chair, NICKLAUS CHILDREN'S HEALTH CARE FOUNDATION

Marie Osmond

CO-FOUNDER, CMN Hospitals

Karisa Sprague

SVP, US Field HR, WALMART STORES, INC.

Grant Stirling

President & CDO, ANN & ROBERT LURIE CHILDREN'S HOSPITAL OF CHICAGO FOUNDATION

Glenda Fleming Willis

SVP, WM US Operations, North Business Unit, WALMART STORES, INC.