CMN Hospitals Community Mourns Passing of John Lauck, CEO and President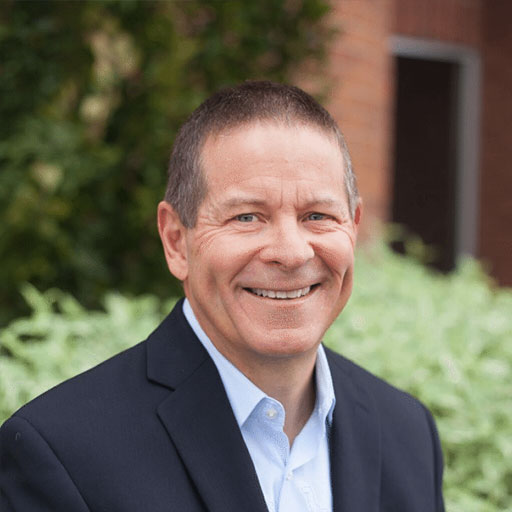 It is with overwhelming sadness we announce the passing of John Lauck, President and CEO of Children's Miracle Network Hospitals, due to complications from a tragic bike accident.
The entire Children's Miracle Network Hospitals community mourns John's loss and extends their deepest sympathies to his family. John had a remarkable passion for children's hospitals and inspired communities across North America to help millions of sick and injured kids.
"John's passing is a tremendous loss for our organization," said Nana Mensah, Chair of Children's Miracle Network Hospitals' Board of Trustees. "John will be missed by so many. We will be supporting his family and the Children's Miracle Network Hospitals community during this heartbreaking time."
John's family shared the following statement: "As John's family — his wife Alison, his sons Ryan (Leia), Alan (Jhoi), Eric (Kate), and Ethan, along with John's parents John and Evelyn Lauck, siblings, and other family members — we would like to express our sincere appreciation for the outpouring of love and support our family has received since John's tragic accident. John's life impacted so many of us in remarkable ways, and we are grateful for the expressions of kindness and concern as we have navigated this unspeakably difficult journey."
The Children's Miracle Network Hospitals Board of Trustees' governance committee is discussing interim leadership for the organization.
Those wishing to express condolences to the family and share memories of John, please email johnlauckmemorial@gmail.com.  In lieu of flowers, please consider donating to Children's Miracle Network Hospitals in John's name at childrensmiraclenetworkhospitals.org. Information regarding funeral services for John will be shared as they are available.
Media inquiries should be directed to Sally Gilotti at sgilotti@cmnhospitals.org or 610-554-9794.