Walmart & Sam's Club Spark Good to Change Kids' Health for CMN Hospitals June 12 – July 14
Walmart and Sam's Club spark good to change kids' health through Children's Miracle Network Hospitals (CMN Hospitals). Children's hospitals want to ensure kids in our community can lead healthy, fulfilling lives. But they can't do it alone.
Walmart and Sam's Club share a basic belief – that every child deserves the chance to live better. That's why they support CMN Hospitals in raising critical funds for local children's hospitals to spark good and help change kids' health.
June 12 – July 14, you can donate in-store at Walmart and Sam's Club, on Walmart.com, and in the Walmart app. Additionally, Walmart and Sam's Club associates are the heart of the campaign, as so many have strong relationships with their local children's hospitals. They lead creative fundraising activities and events throughout the campaign. Each dollar raised locally at Walmart and Sam's Club help children's hospitals provide treatments and support patients desperately need today so that they can fulfill their potential for tomorrow. 
Jaxson (pictured to the right), son of Carey, Walmart Store Manager in Waukesha, WI, and Nathan, Walmart Store Manager in Racine, WI, is one of those patients. He was born with cysts on his neck and received immediate care when he was born from the medical team at Children's Wisconsin. Although the cysts seemed to be mostly superficial, they led to several different surgeries within his first year.
Today, after 5 years, Jaxson has had new cysts appear on his neck and thanks to the medical staff at his local hospital, he had access to world-class pediatric care allowing him to receive needed treatment, surgeries, and bi-weekly physical therapy appointments.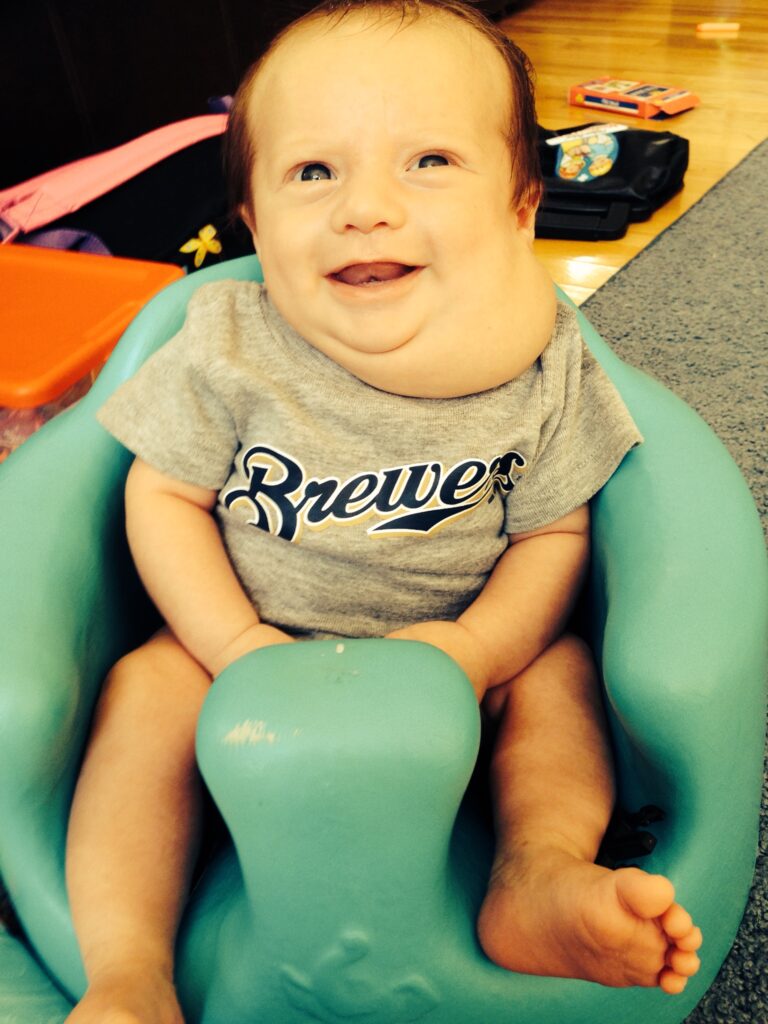 Children's hospitals couldn't help kids like Jaxson without the generosity of millions of customers and members who shop in Walmart stores, Sam's Clubs, and online.
Walmart and Sam's Club have been proud partners of CMN Hospitals for more than 35 years and have raised more than $1 billion for CMN Hospitals. Their support has brought joy and hopes to kids treated in the hospital in numerous ways — these donations have helped fund critical life-saving treatments, healthcare services, and programs such as child life, allowing patients to have a comforting guide through their experience at the hospital and explain procedures in a way that brings kids and their family understanding and comfort.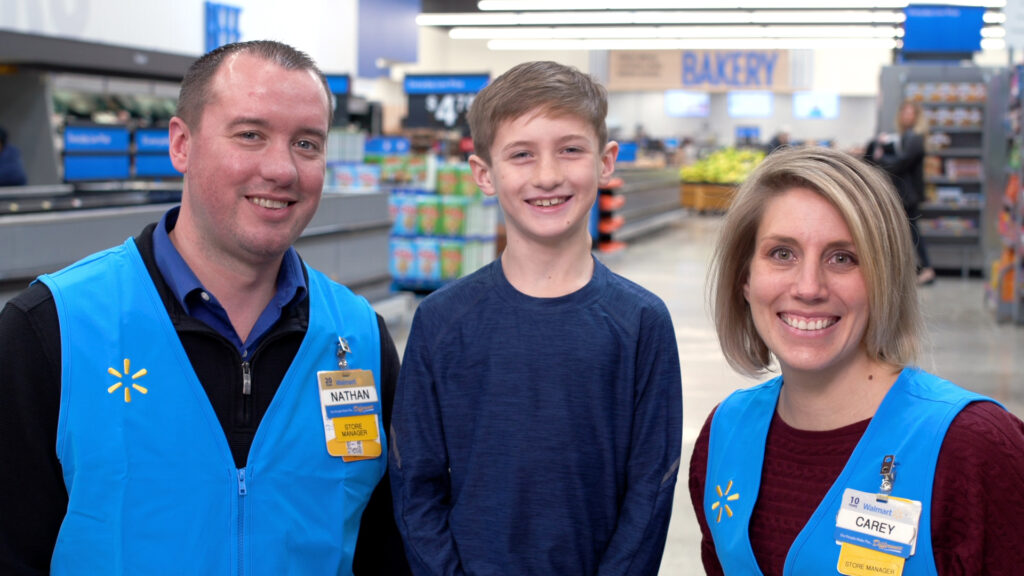 Thanks to you, Walmart and Sam's Club for helping change kids' health to change the future for local children's hospitals through CMN Hospitals.