Ep. 28 Criss Angel Conversation
Criss Angel talks on the miracles involved in his success, dealing with his son's leukemia diagnosis, and the illusion he is most proud of.
Take this episode with you through iTunes or Spotify.
Criss Angel is an entertainer, executive producer, author, illusionist, and 6-time magician of the year.  He currently has a show in Las Vegas at the Luxor called "Mindfreak".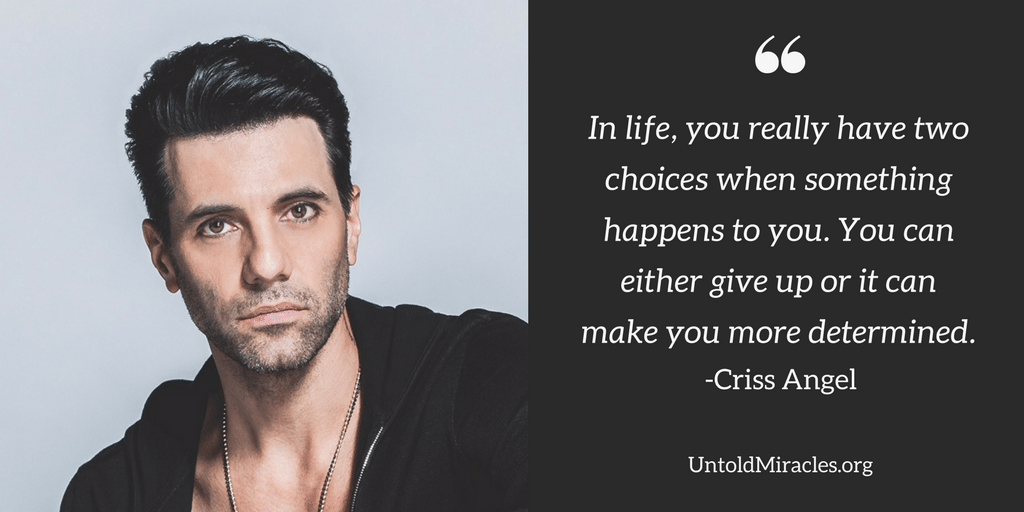 Listen to this episode and learn about:
The miracles involved in Criss achieving his success

The challenges behind his son's leukemia diagnosis

The foundation Criss started and the amazing kids he has met along the way

The illusion Criss is most proud of

The mindset behind Criss' magic