Ep. 105 Jordin Sparks Conversation
Singer Jordin Sparks discusses her journey to becoming the youngest winner in American Idol history, how she learned perseverance in her career, and why she is inspired by children's hospitals. 
Jordin Sparks is a singer, songwriter, actress, Grammy-nominee, BET Award winner, American Award Music winner, and Broadway star. She won the 6th season of American Idol in 2007 and become the youngest person to win the show.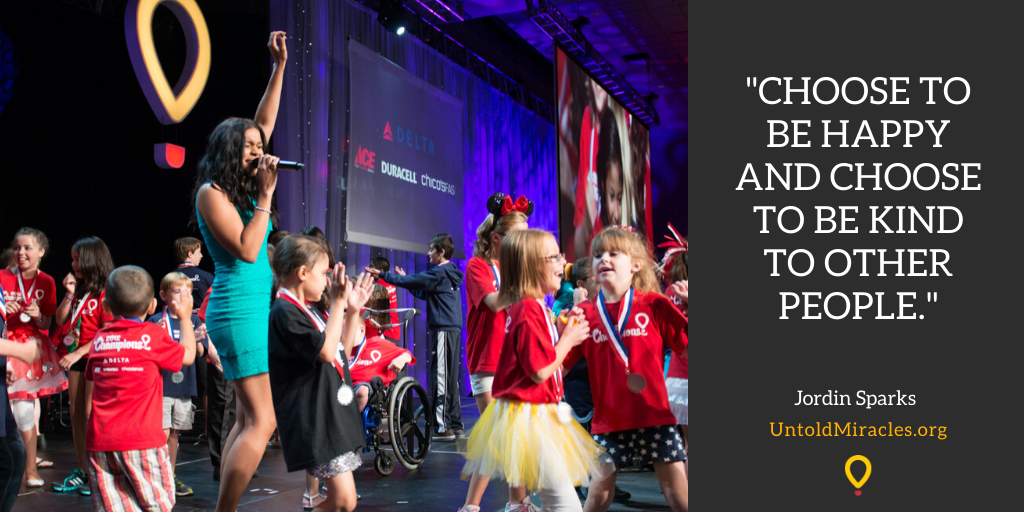 Listen to this episode and learn:  
How Jordin became the youngest winner in 

American Idol 

history.

 

What Jordin's childhood dreams were and how her life changed as a teenager. 

 

How Jordin overcame setbacks to learn 

perseverance

 and self-love. 

 

About the best moments in Jordin's career including an unexpected surprise at the Kentucky Derby.

 

Why Jordin is passionate about children's hospitals and her personal connection to the cause

 
Children's hospitals are on the frontlines of the COVID-19 crisis, open 24/7/365 to provide high-quality, compassionate care that sick children – and adults need. But they can't do it alone. To meet these urgent demands, Children's Miracle Network Hospitals is committed to ensuring 170 children's hospitals across North America have the resources they need to care for the most vulnerable kids through the COVID-19 Impact Fund. The reality is: Kids Can't Wait for a cure, for the curve to flatten or for an economic boost. The need children's hospitals now more than ever.  When we change kids' health, we change the future – for all of us.
Text IMPACTFUND to 51555 to donate today.