Orangetheory Fitness Studios raise over $82,000 in support of Children's Miracle Network Hospitals

Children's Miracle Network Hospitals (CMN Hospitals) is excited to have partnered with L5 Orangetheory Fitness and select independently owned locations for their annual Torch the Team campaign this past September. Over 50 Orangetheory Fitness studio locations across Utah, New Mexico, Texas, Illinois, Michigan, and Missouri participated in this year's campaign in honor of Childhood Cancer Awareness Month and raised over $82,000 for their local Children's Miracle Network Hospitals member hospitals.
Money raised through partners like Orangetheory helps close the funding gap that exists within pediatric healthcare. Donations improve individual patients' health, protect children's futures, and strengthen communities. Thank you Orangetheory for your unwavering dedication to our cause. 2022 was undoubtedly great! We cannot wait to see how your teams come together to achieve your goals for 2023.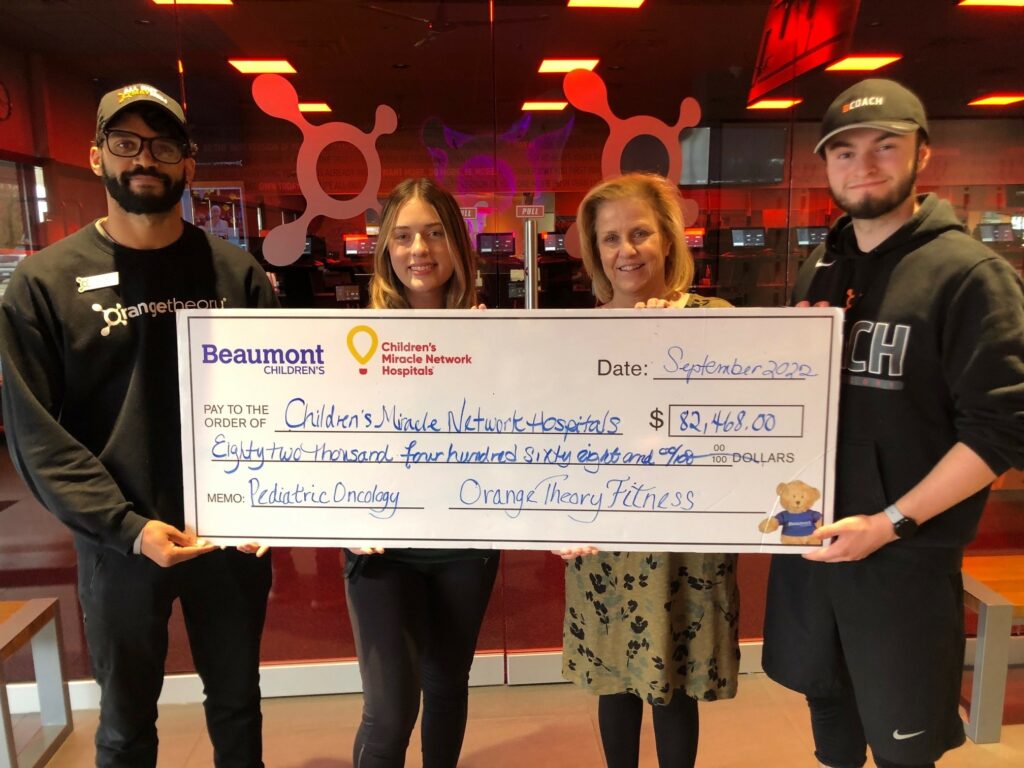 Orangetheory team members present check of total raised during the campaign to local hospital market representative from Beaumont Children's.