St. Ambrose University Dance Marathon Welcomes Miracle Families in a Fan-Seuss-tic Way!
On April 1st, St. Ambrose University Dance Marathon, located in Davenport, IA, hosted their 5th annual Dance Marathon event. At the end of their year-long fundraising efforts and their 13.1 hour Dance Marathon, the students announced their 2017 fundraising total of $223,861.05 for University of Iowa Stead Family Children's Hospital.
One of the most special elements of their event was their Family Room and how they incorporated their Miracle Families into their event. We asked Shelby Chostner, St. Ambrose Dance Marathon's 2016-2017 Family Relations Director, to tell us a little bit more about what they did to make the event special for their families.
What were your goals for the Family Room this year and what special elements or activities were included?
Our goal for the family room is simple: cover each and every wall with decorations pertaining to the theme in order to create another world for every kiddo that walks through the doors! We want Miracle Families to feel welcomed at the event and the kids to be excited to be there and to take their mind's off of their daily stresses. As director, I chose Dr. Seuss for this year's theme, announced it to my committee, and then split up each wall between 3-4 people; this included all four walls, the entrance into the room, the ceiling, and the "quiet room" attached. Each group was able to pick which Dr. Seuss book they wanted to decorate their wall with, and from there I didn't know the rest and was blown away during set-up!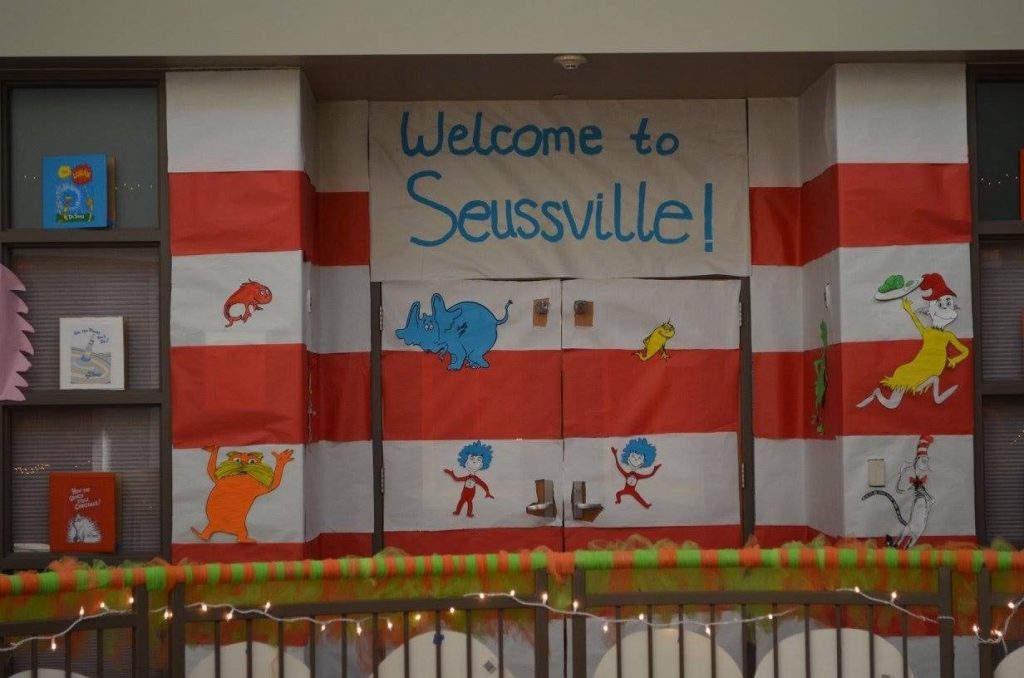 One of the special things we did inside the Family Room included a name wall. This wall is dedicated to showcasing every kiddo and their siblings' names! It really shows how many kids we get to interact with, and how many siblings have been impacted by Dance Marathon as well.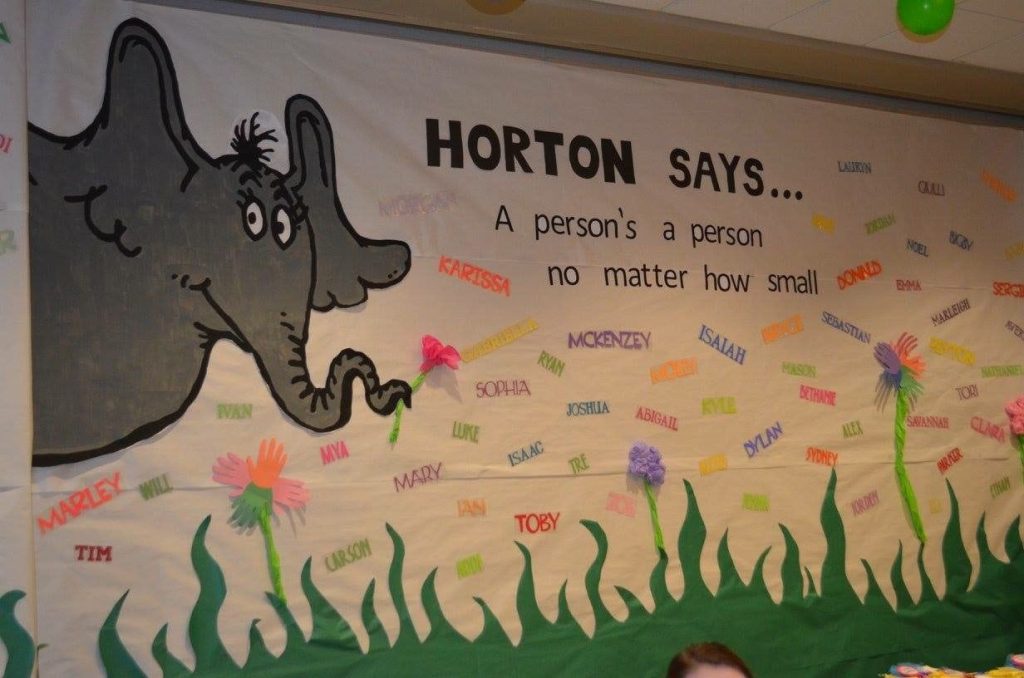 We also add centerpieces relating to the theme on each table, a snack table with foods to correlate [to the theme] as well, and crafts (such as coloring pages with the theme) on each table. The "Quiet room" is a room dedicated to any of our families that may need a chance to lay down and nap, or get away from the loud noise throughout the day. It also provides a safe environment for the families and the Family Relations team to leave their personal belongings.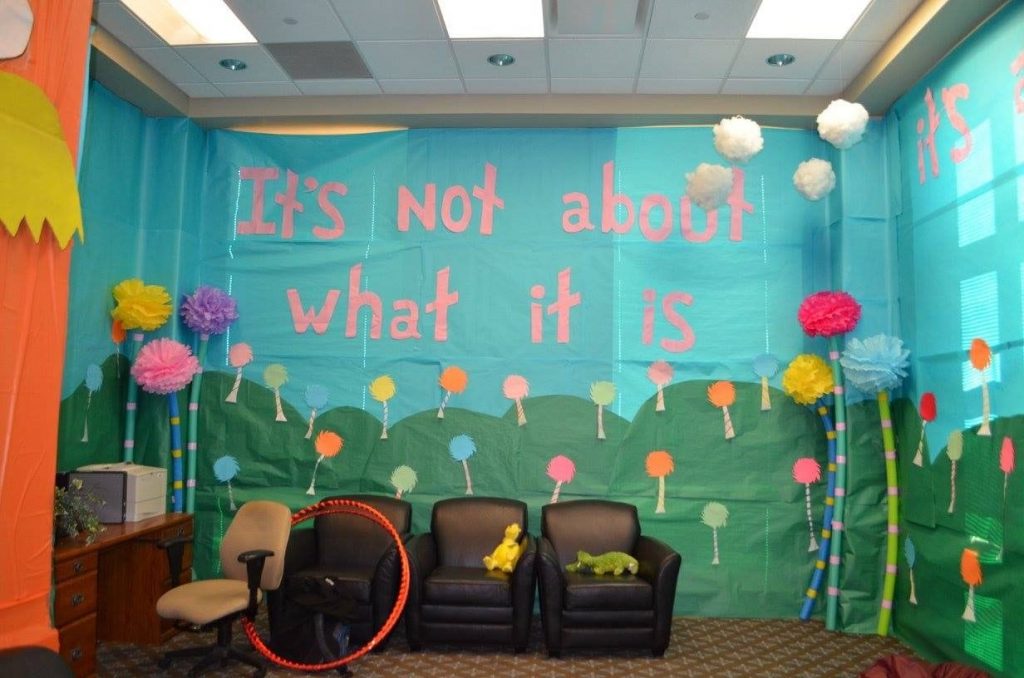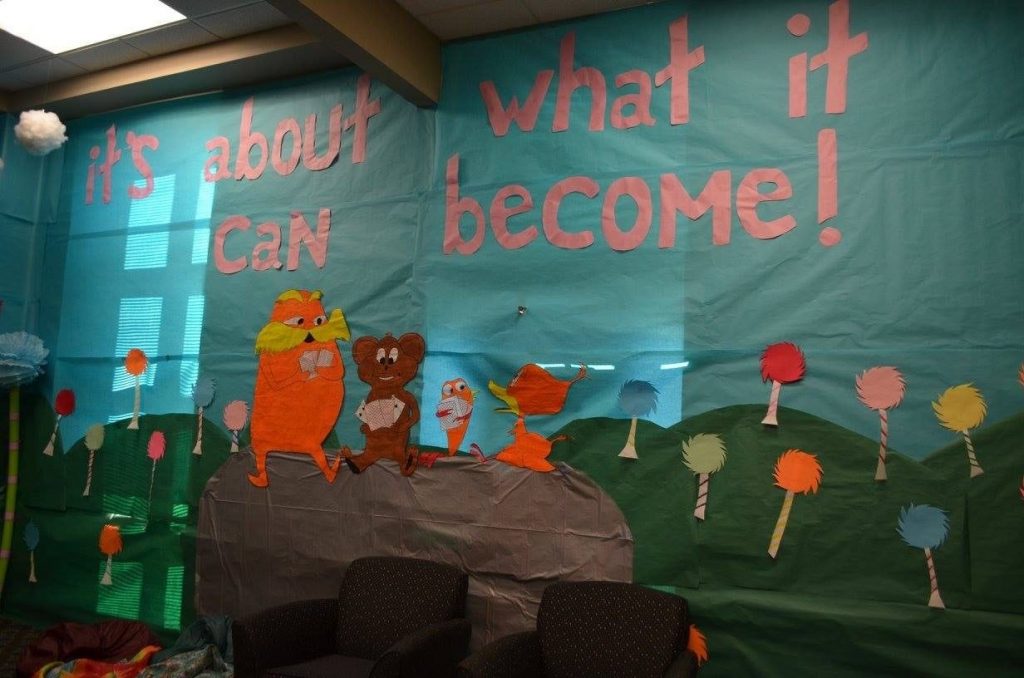 How did you incorporate families and connect dancers to the cause during the Dance Marathon?
During the event our families are each paired with Family Relations committee members—the longer a family stays and the more kids they bring with them, the more committee members they get paired with. The Family Relations committee is responsible for making sure all kids are accounted for and get to their various activities throughout the day, as well as ensuring our families feel the DM love throughout the event! Some families give Family Talks [to share their patient story and their experiences with the hospital] at the top of every hour, where everyone in the ballroom joins to listen. Other families do Family Meet-Ups with their morale team (smaller setting, more intimate, allows more time for cause connection). We even have private Family Photo sessions so each family can have free photos to share for years to come! We also make it known at the beginning of the event that if a dancer sees a kid or family member, they should introduce themselves and interact! Many of our families are intimidated to reach out to a whole bunch of new people, so encouraging dancers to get to know our families–even if it's something small like making a silly face or telling a joke, just something to put a smile on their face–works wonders for cause connection!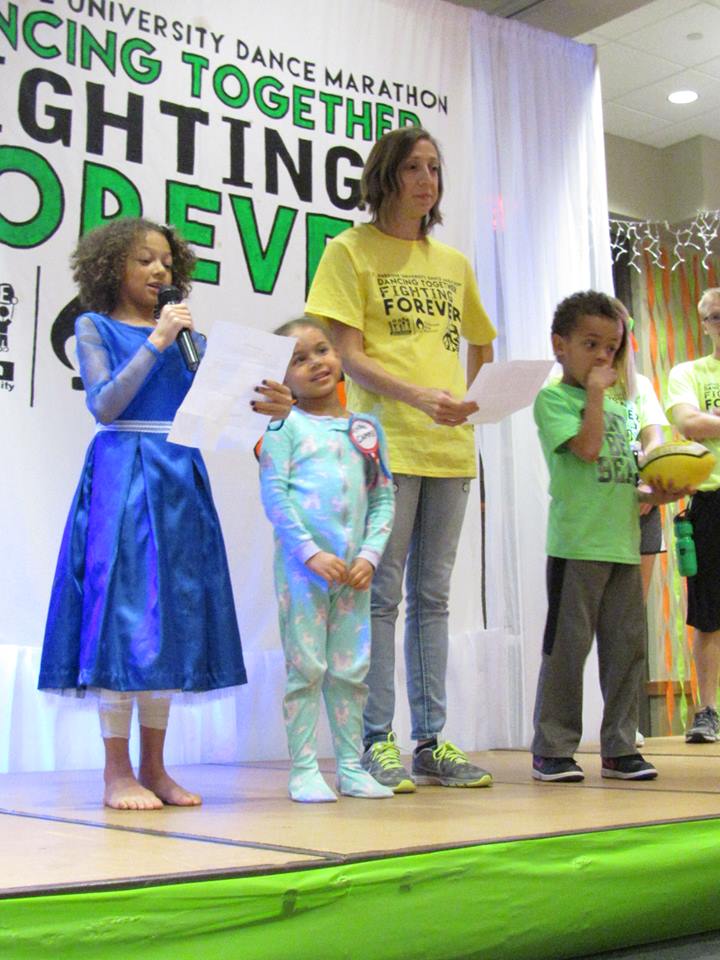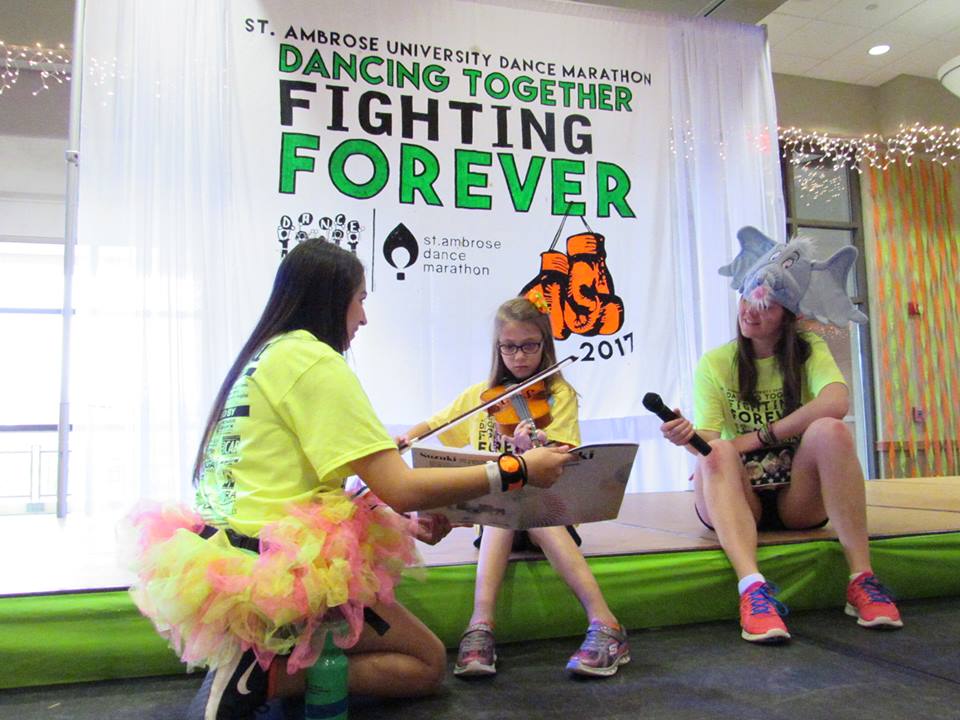 What other ideas or best practices did your team implement this year that contributed to your success?
This year for communicating with families, it was myself (the Family Relations Director) sharing event details and times, and coordinating overall logistics for the families. I then had three AMAZING Communication Chairs, who equally divided the families amongst themselves and communicated according to when the families preferred (ie. if a family preferred to receive a phone call in the afternoon on a weekend, that's when the chair focused on making that happen). My chairs were able to help me out with working with families on more personal projects (for example we made one of our dancer incentives this year a pin with one of our Dancing In Our Hearts kiddos on them). Our goal is that there would be a bond in place between the chair and the family to make sharing personal questions and answers easier. We also made it known that if the families had events that their kids were participating in, such as a soccer game or a play or recital, that they wanted us to come to, we would get a group of Family Relations committee members together to go to support them. It really made the families feel more loved, and it was a ton of fun for the team as well!
The last thing I recommend for any Family Relations Committee looking for new ideas: host bonding events for your committee! A social committee is only as strong as its most shy member, so facilitating relationships between committee members help break the ice and make things more comfortable for the committee as a whole! I also had new committee members pair with returners to Family Relations so that if they had questions and weren't comfortable to ask me or wanted another perspective, they had someone right off the bat at the very first meeting they could trust throughout the year!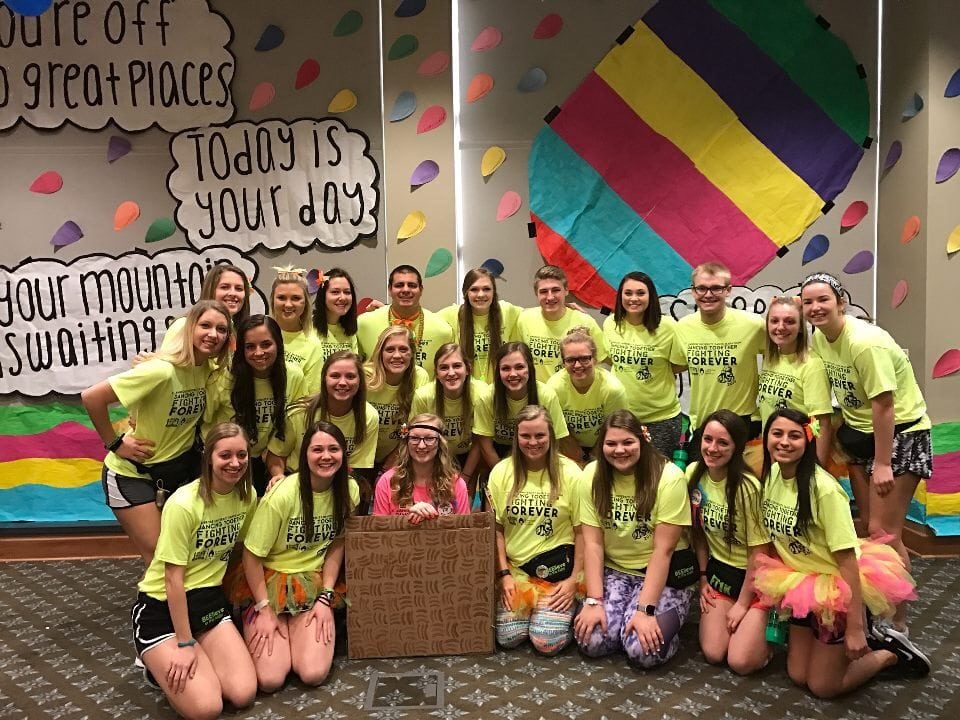 ---
To learn more about St. Ambrose University Dance Marathon check out their website and follow them on Facebook, Instagram, and Twitter.