BronchoThon at Central Oklahoma Celebrates Record-Setting Fundraising Total
The University of Central Oklahoma held its inaugural event, BronchoThon on April 8, 2017. The event had been highly anticipated by the entire campus since the announcement in April 2016 that the installation of a dance marathon program could potentially be coming to Central. The first year program had a total of 701 participants and raised a total of $68,405.37! The total raised directly benefits the Children's Hospital Foundation where the funds will be used to provide care to Oklahoma's sick and injured children.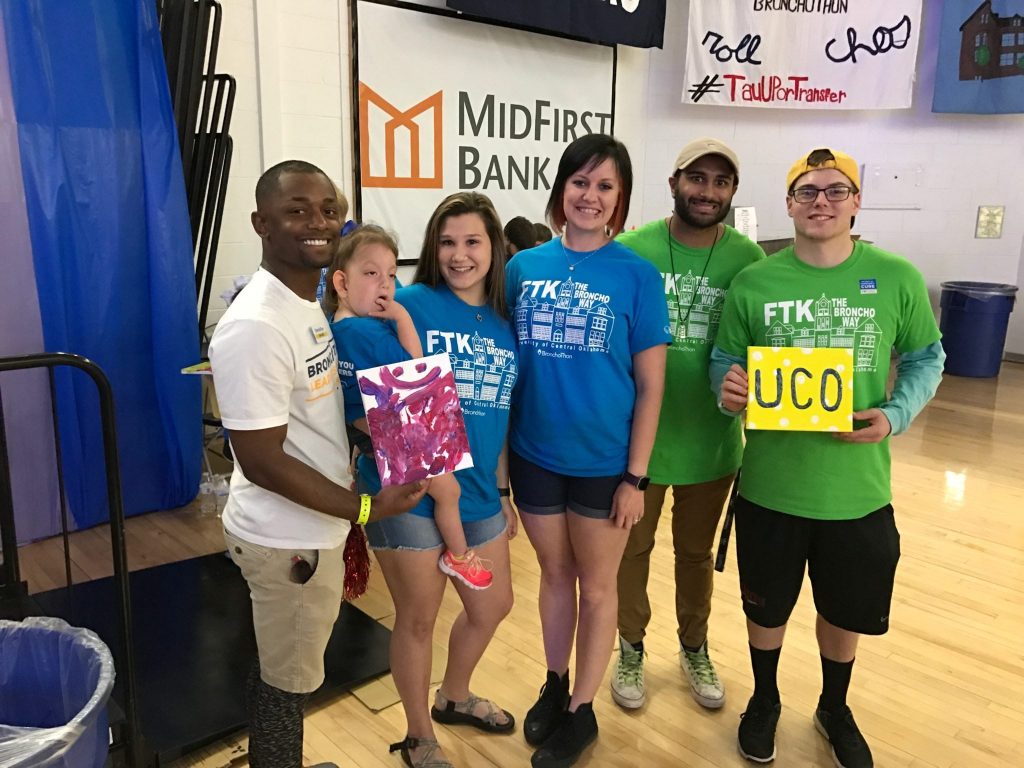 BronchoThon kicked off at 2 p.m. with opening ceremonies. A few special individuals were in attendance, including Dr. Myron Pope, UCO's Vice President of Student Affairs, Jan Dunham, Assistant Director of Oklahoma Children's Miracle Network Hospitals, and Jenny Love Meyer, Vice Communications of Love's Travel Stops & Country Stores. The event was filled with numerous events for the participants. We had a theme to each hour of the event to keep things fun and interesting. Our theme hours were Disney, school spirit, throwback, Hawaiian, a special Love's hour for your support and then we ended the evening with a rave hour to hype students up for the final reveal. We also had in-event dares, live auctions, a Zumba instructor, DJ battle, tremendous amounts of food and the opportunity for our participants to connect to the miracle children during the event.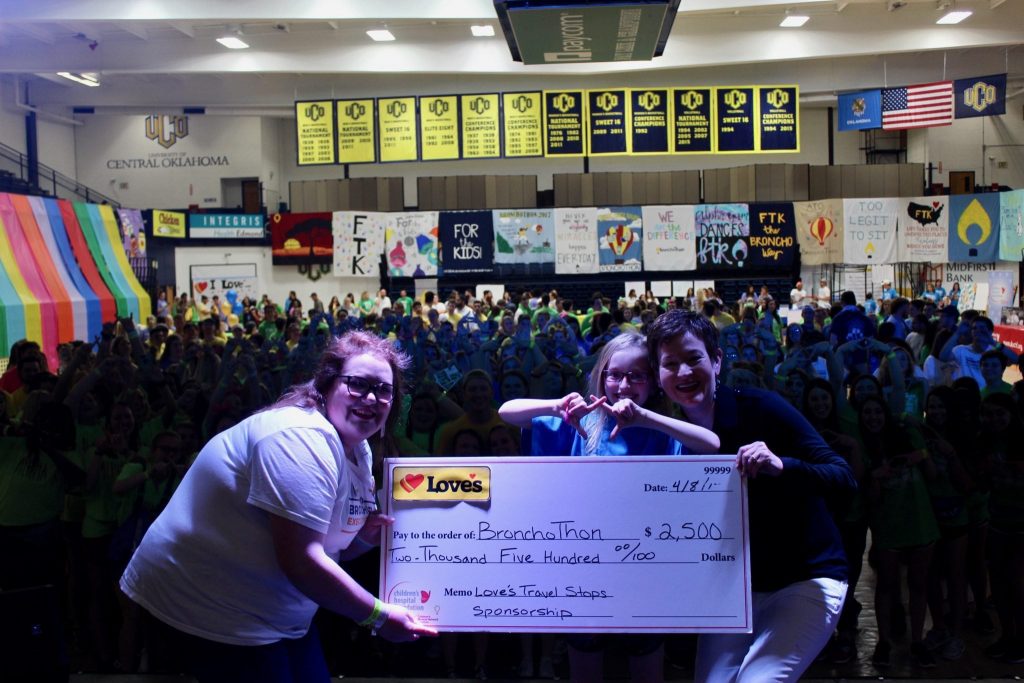 As a first year program, we placed a heavy focus on making sure our miracle families were pleased and well taken care of. We created a family room for them to escape from the excitement of the event that aided to whatever their needs may be. We created a "Kid's Zone" where the children had numerous of activities to engage in. We created a ball pit, which was a hit for not only the kids, but the students as well. A variety of other activities were available for the children in the Kid's Zone including a balloon artist!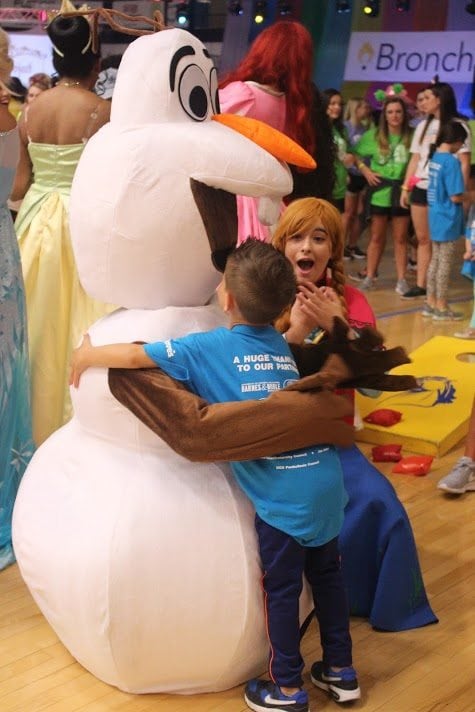 We tried to incorporate something special for the kids with each theme hour. Our Disney hour had a guest appearance by Project Princess. The kids had the chance to meet their favorite Disney princess', and Olaf even made it! We hosted a kid's talent show where the children were able to perform their talents for the audience and it was a hit! We had talents ranging from today's most popular dances to outstanding vocal performances to the unique talent of making duck calls. We also held a kid's art auction during the event, which was well received by the student body raising more than $2,000.
BronchoThon is unique because of how it was established on our campus. We sent a steering group to DMLC in the summer of 2016 and didn't have our executive team solidified until late August of that year. It took us the entire fall semester to fully understand exactly how dance marathon programs work and how to make them successful on our campus. In the months ranging from August to December we only raised $2,500 towards our original goal of $30,000. Our fundraising push didn't begin until January of 2017 and in the span of 4 months we exceeded our goal of $30,000 and raised a total of $68,405.37 all for the kids!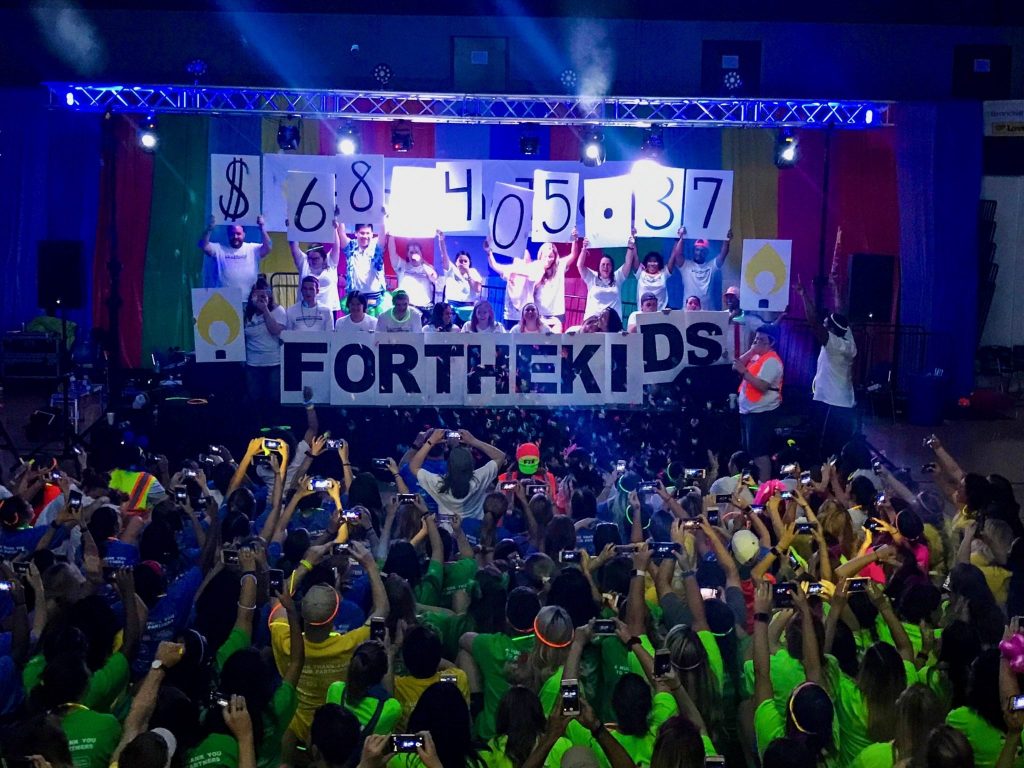 It was incredible to see how quickly our campus connected to the cause in a short few months. The passion that has been poured into this program in its first year has overflowed into numerous areas of the campus that we didn't know we could reach. BronchoThon is the fastest growing first year dance marathon program in the nation for the 2016-2017 school year. We are overjoyed with our success and look forward to watching BronchoThon exceed all expectations and soar to high heights to support the sick and injured children of Oklahoma in years to come.
Thank you Love's Travel Stops & Country Stores for your support! We are thankful for your kind donation and look forward to working with you in the future!