Celebrating the Life of Tom Sargent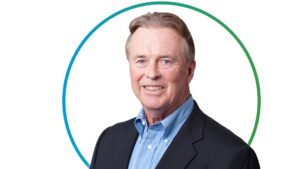 We are deeply saddened to share that First Tech Federal Credit Union's former President and CEO Thomas Sargent passed away unexpectedly on November 26, 2021. Tom dedicated his career to the financial services industry, starting with U.S. Bank when he was just 17 years old. He felt a powerful pull towards the credit union mantra of people helping people, joining St. Helens Community Credit Union and then serving as the President of both Pacific Northwest Credit Union and Clark County Credit Union. A compassionate leader, Tom Sargent served as First Tech's President and CEO for a remarkable 25 years, from 1985 to 2010, growing First Tech from a $100 million local credit union into a $2.3 billion regional leader.
During his tenure, Tom put the credit union on a strong trajectory for innovation and growth including developing the nation's first online banking solution, providing a wide variety of digital banking options with secure internet transactions for members. Before his retirement in 2010, he put the merger with Addison Avenue Federal Credit Union into motion, growing what would become First Tech Federal Credit Union to $4.5 billion in assets. An industry leader, Tom served on the board of Co-Op for many years, serving as its chairperson from 2003-2005. In 2009, Tom received the Herb Wegner Memorial Award, the highest award granted by the credit union industry, in recognition of his dedication to the credit union philosophy, innovation in technology and charitable giving, and other actions leading to profound and lasting benefits to the credit union movement.
"Tom was one of the most passionate leaders in our industry and long after his retirement, Tom continued to advocate for our members, employees and communities as a member of our board of directors and as an active supporter of First Tech's charitable efforts," said Greg Mitchell, First Tech's President and CEO. "Tom was an inspirational leader who always placed the interests of members first. He was open to new ideas and developed collaborative relationships which contributed to a positive member experience and a challenging, exciting, and rewarding work environment for employees."
Beyond his professional achievements, Tom was a tireless advocate for children facing life's most challenging moments and he was an instrumental leader behind the Credit Union for Kids campaign, which became the cornerstone charitable organization for credit unions nationwide, raising funds for Children's Miracle Network Hospitals. Tom was the first credit union CEO to serve as Chairperson of Children's Miracle Network Hospitals, establishing the first seven-member Credit Unions for Kids National Advisory Board, which is still active to this day.
"All of us at Children's Miracle Network Hospitals (CMN Hospitals) are saddened at the loss of Tom Sargent, one of the great champions in our organization's history," said Teri Nestel, President and CEO of Children's Miracle Network Hospitals. "He leaves behind a legacy that epitomizes helping others—most notably, the creation of Credit Unions for Kids, which has now raised an astonishing $150 million in the past 25 years. As a member and chairperson of the CMN Hospitals Board, Tom brought a vision that's made a lasting impact on 170 children's hospitals in the U.S. and Canada and millions of families, each year. He will deeply be missed."
Tom brought together his passions for helping children and golf by starting the "Hank & Moose Open" summer golf tournament (now known as the Northwest Classic), which has raised more than $10.7 million for Children's Miracle Network Hospitals since its inception in 2000. Tom was well known for a love of all sports, especially the Oregon Ducks, and often showed his winning spirit by "stacking" his team during the annual tournament, where he took great pride in having the longest team-winning streak at the event. His commitment to compassionate medical care resulted in the development of the Tom Sargent Safety Center at OHSU's Doernbecher Hospital.
Our thoughts are with Tom's family during this time and we will certainly continue his legacy through our support for Children's Miracle Network Hospitals. If you would like to honor Tom, please consider making a donation to OHSU Doernbecher's Tom Sargent Safety Center. Please send any cards for the Sargent family, to Melissa Staley, Executive Admin., First Tech Credit Union, 5100 NW Dawson Creek Dr. Hillsboro, OR.