From Cancer to Career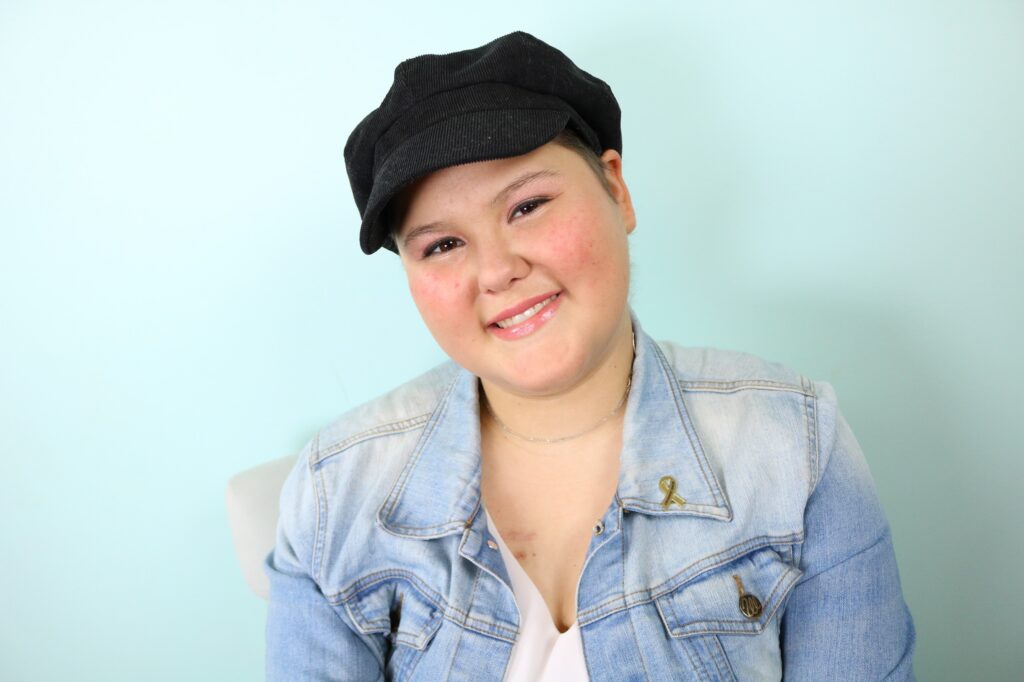 Seventeen-year-old singer-songwriter, Ava Paige expresses herself through music.
One day, she started feeling weak during a music tour. Soon after, doctors diagnosed her with leukemia, and she spent 47 days in Monroe Carrell Jr. Children's Hospital at Vanderbilt.
It was a difficult time for her. Early in her treatment, Ava Paige experienced many side effects including a fungal infection in her nose and needed surgery to correct it. In December 2021, Ava Paige completed her two-and-a-half-year treatment plan and is singing from the rooftops: she is cancer free!
Donations to Children's Miracle Network Hospitals helped provide the treatments that led to her remission. She is back to performing her original music across the country, including the hospital's Seacrest Studio, a broadcasting and recording studio funded by donations from CMN Hospitals partners.