Take the Lead: Let's change the future of mental health for kids together

Take the Lead is a blog series from Teri Nestel, president and CEO of Children's Miracle Network Hospitals. In this leadership-focused series, Teri will share her insights and leadership lessons alike.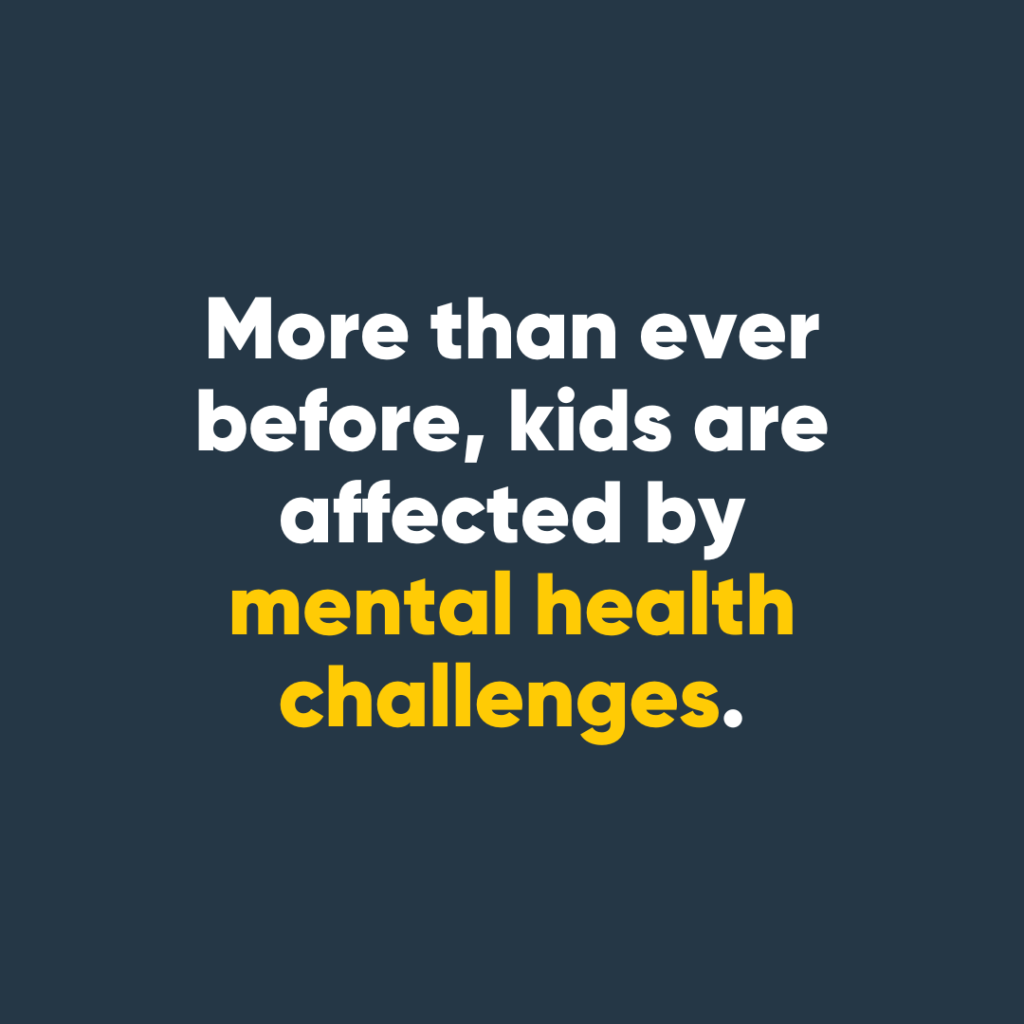 May is National Mental Health Awareness month – a time when communities come together to spotlight the importance of caring for our mental health. And that includes our youth.
As COVID-19 continues to impact our world, children's hospitals keep seeing ripple effects unfold – gaps in preventative care and lower immunization rates, to name a few.
But perhaps the greatest lingering effect of the pandemic is on children's mental health. In fact, mental health is among the top concerns of our member hospitals that participated in the Children's Miracle Network Hospitals COVID Impact Survey.
In 2020 one of our member hospitals, Lurie Children's Hospital of Chicago, surveyed 1,000 patients around the country and found that 71 percent of parents said the pandemic had taken a toll on their children's mental health, and 69 percent said the pandemic was the worst thing to happen to their child.
A national survey of 3,300 high schoolers conducted in the spring of 2020 found close to a third of students felt more unhappy and depressed than usual.
And a report by Mental Health America (MHA) found more than 2.5 million youth in the U.S. have severe depression, with minority youth at the greatest risk.
National research and resulting data supporting children's mental health concerns are prevalent. Our member hospitals are committed to improving mental health for all kids with the support of donations from our community and partners. In 2021, 24 percent of the $411 million raised by our organization contributed to patient services, including the mental health and well-being of patients and families at local children's hospitals.
A great example of patient services that we often highlight is child life specialists. These individuals support the emotional and mental health needs of young, hospitalized patients and their families with programs that bring comfort, joy, and a sense of normalcy, such as art therapy, music therapy, pet therapy, play activities, and comfort toys and tools. Here's a beautiful story about an award-winning child life specialist at Children's Health in Dallas.
Kids can't wait. Let's change the future of mental health for kids together.