CEFCO convenience stores will raise funds to support Children's Miracle Network Hospitals – September 22 – November 16, 2021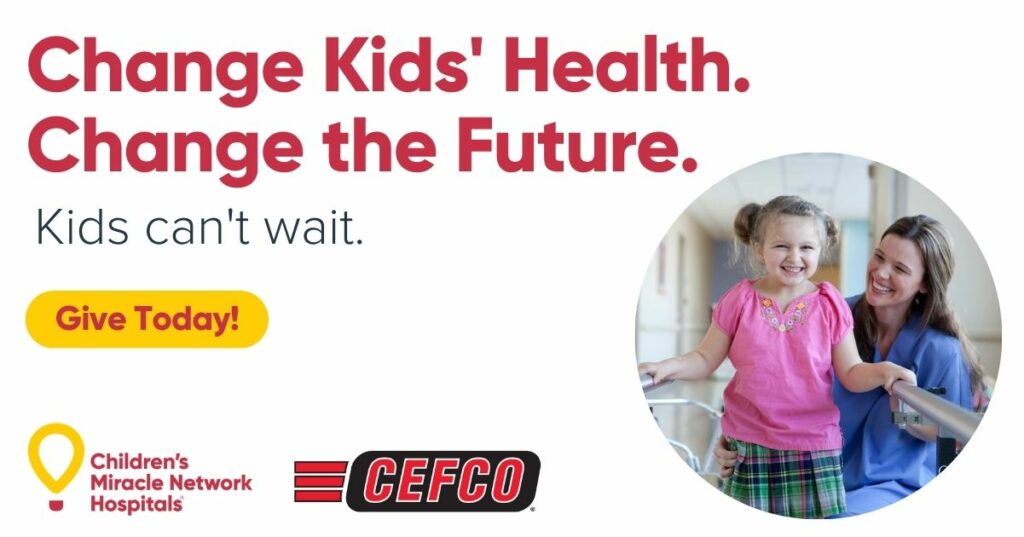 September 22nd, 2021 will mark the beginning of CEFCO's annual Miracle Balloon fundraising campaign benefitting Baylor Scott & White McLane Children's Medical Center and fifteen other CMN Hospitals in Texas, Louisiana, Mississippi, Arkansas, Alabama, and Florida. All 200+ CEFCO locations in six states will be participating and the campaign will run through November 16th.
In 2020, CEFCO and CMN Hospitals celebrated 21 years of partnership. Since 1999, CEFCO has been serving the children in the community by raising more than $5 million for local Children's Miracle Network Hospitals located in Texas and other southern states, including $400,000 in 2020.
All donations made during CEFCO's campaign will stay local. Visit www.cefcostores.com to locate your nearest store.
 About CEFCO Convenience Stores
CEFCO Convenience Stores is a Temple, TX-based convenience store chain that is one of the top 40 largest in the convenience retailing industry, operating over 200 stores in Texas, Alabama, Mississippi, Louisiana, Arkansas, and Florida. CEFCO employs more than 2500 team members, chain-wide. Since 1979, CEFCO has been committed to providing the best customer experience for every customer, every day, in every store. To learn more, visit cefcostores.com.
Contact:
Reagan Francis
Brand Manager – CEFCO Convenience Stores
254-791-0009