Celebrities give back to local CMN Hospitals during COVID-19 pandemic
It's easy to feel vulnerable right now. An end to the coronavirus pandemic will ultimately be led by medical professionals, but along the way, celebrities can leverage their fame, influence and wealth to help kids treated at Children's Miracle Network Hospitals. Here's a round up of inspiring ways celebrities are making a difference for children in our member hospitals.
Celebs Rally on Social Media for Children's Hospitals Week
Recently, celebrities and social media influencers shared photos of Children's Miracle Network Hospitals' iconic bandages to showcase the critical need of children's hospitals and the impact they have on communities. This year, #ChildrensHospitalsWeek held especially significant meaning as the COVID-19 global pandemic threatened the way of life for everyone – especially the most vulnerable kids treated at children's hospitals. Hundreds of influencers showed their support including Kim Kardashian West, Heidi Klum, Rainn Wilson, Jennifer Garner, Lady Gaga, Rob Lowe, Elle Fanning, Blake Shelton and many more! Check out a recap here:
We are blown away by all those who showed their support for children's hospitals during #ChildrensHospitalsWeek. Thank you! https://t.co/b7Zb6MHrq4 pic.twitter.com/GaX7zOTYit

— CMN Hospitals (@CMNHospitals) April 16, 2020
Jimmy Kimmel Donates Masks to CHLA
To celebrate the third birthday of Jimmy's son, Billy, the Kimmel family donated 1,000 masks to Children's Hospital Los Angeles (CHLA). His recent tweet announcing the donation garnered over 10,000 likes and he encouraged his fans to donate and have their donations to the hospital matched.
CHLA played a vital role in saving Billy's life – when he was three days old, he underwent life-saving heart surgery at the hospital. A second life-saving heart surgery was also performed on Billy at the hospital a few months later.
Happy 3rd birthday to our sweet & strong Billy. Thanks to the heroic doctors, nurses & respiratory therapists who saved his life & countless others. My wife @MollyMcNearney & I are donating 1,000 masks to @ChildrensLA. Your donation will be MATCHED here: https://t.co/mByBA4NFIF pic.twitter.com/PhP6Ad4mne

— Jimmy Kimmel (@jimmykimmel) April 21, 2020
Shawn Mendes Funds COVID-19 Screening at SickKids
Shawn Mendes is a beloved pop star who hails from Toronto, ON. To help prevent the spread of coronavirus in his hometown, he donated $175,000 to SickKids via the Shawn Mendes Foundation. He invited his fans to step up and make donations as well, benefitting both the children's hospital and the World Health Organization.
Camila Cabello & Shawn Mendes (again!) bring joy to DC's kids at Children's National
Shawn Mendes' generosity to support children treated at Children's Miracle Network Hospitals expanded to the kids at Children's National in Washington DC as well. He and his girlfriend (and fellow pop star) Camila Cabello hopped on video calls to surprise hospitalized kids in partnership with Seacrest Studios.
Seacrest Studios are recording studios set up in various Children's Miracle Network Hospitals by the Ryan Seacrest Foundation to give kids the chance to create and enjoy diverse media within the hospital setting. Check out highlights from some of the video calls here:
Jack Black Virtually Visits Kids at Children's of Alabama
Celebrity and athlete visits to Children's Miracle Network Hospitals always result in lasting memories for everyone involved. Unfortunately, in time when people need to socially distance, our member hospitals are not able to facilitate these meet-and-greats in a traditional manner. However, video conferencing calls prove to also offer hope and delight!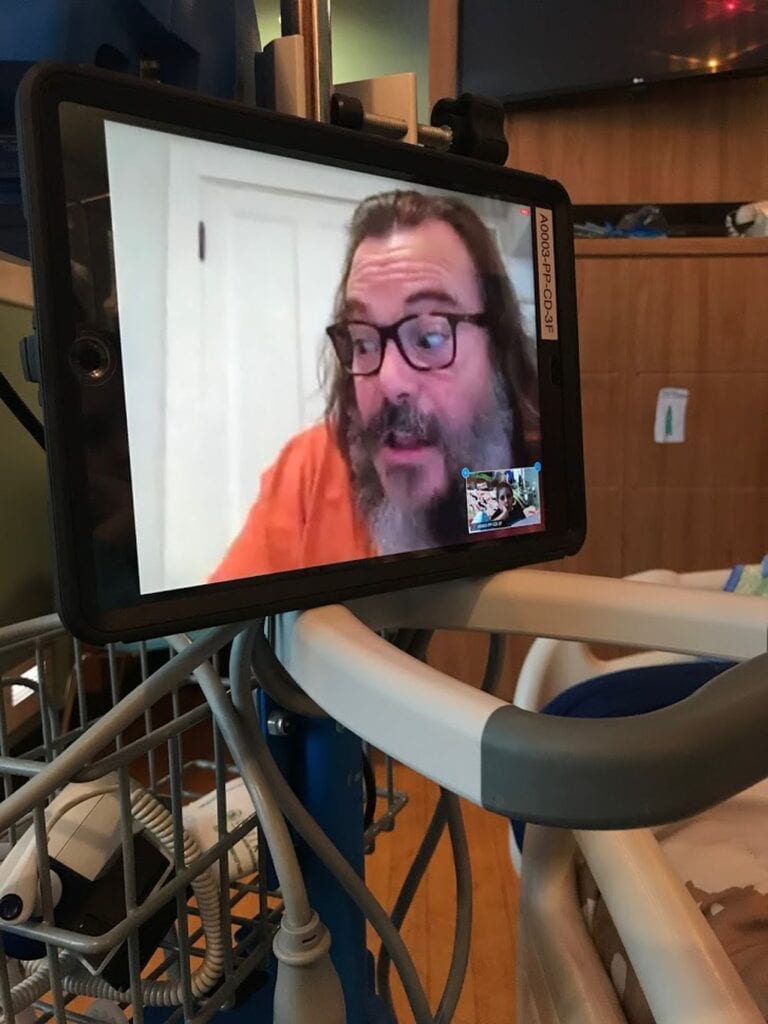 Jack Black was eager to hop on camera to talk to kids at Children's of Alabama in Birmingham, AL. The event was organized in partnership with the Lollipop Theater Network, providing Jack with a powerful platform to entertain and bring joy to Birmingham's kids.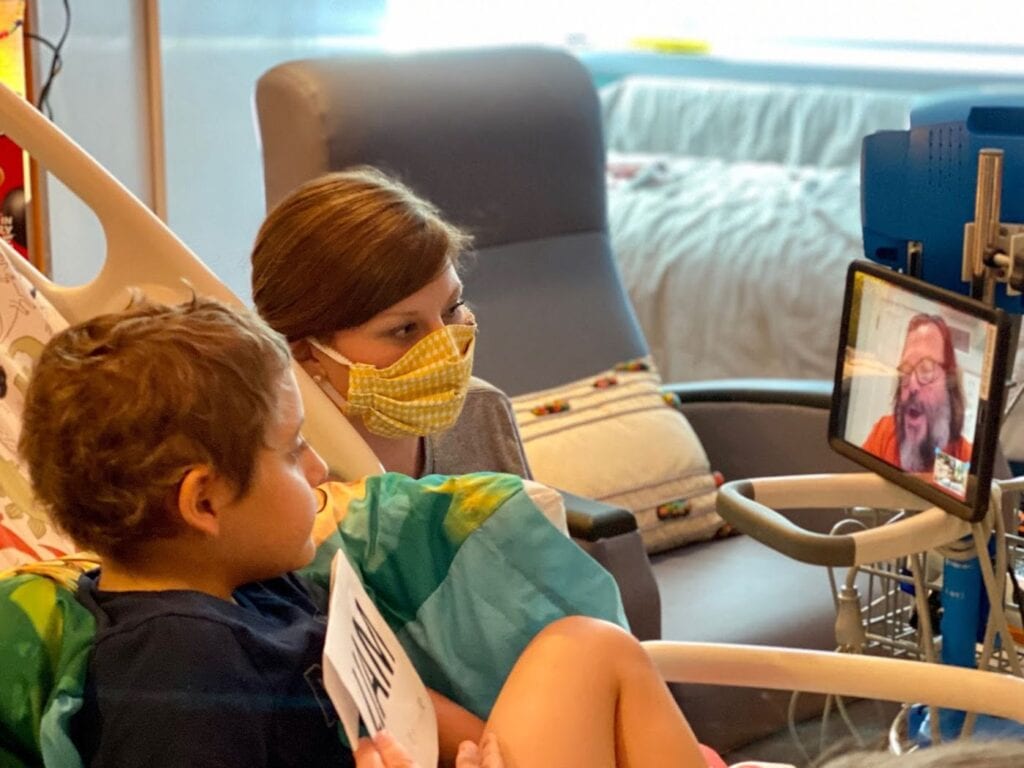 During the COVID-19 pandemic, children's hospitals are committed to serving their local communities. The reality is: kids can't wait for a cure, for the cure to flatten or for an economic boost. They need children's hospitals now more than ever. To support your local children's hospitals' COVID-19 Impact Fund, check out www.kidscantwait.org.