Dance Marathon ranked #14, fastest growing in Peer-to-Peer Top 30
The Peer-to-Peer Professional Forum, in conjunction with Charity Dynamics, has released their annual Peer-to Peer-Fundraising 30, which ranks the 30 largest peer-to-peer fundraising programs in the United States. Collectively, the top thirty campaigns raised $1.45 billion in 2017 for a variety of non-profit organizations. Miracle Network Dance Marathon made the list as the 14th highest fundraising program in the nation and was recognized during a main stage presentation at the P2P Professional Forum. While a majority of the programs on the list saw a decrease in fundraising last year, Miracle Network Dance Marathon received a special shout out as the fastest growing peer-to-peer program in 2017, increasing fundraising by 19.6% to nearly $39 million.
Anyone who has experienced Miracle Network Dance Marathon is never shocked to hear about how this program defies non-profit trends year after year. The  hundreds of thousands of students across the nation who raise millions of dollars for their local Children's Miracle Network Hospitals know what it feels like to be a part of this powerful movement that has spread to over 300 college and university campuses and over 100 K-12 schools throughout North America.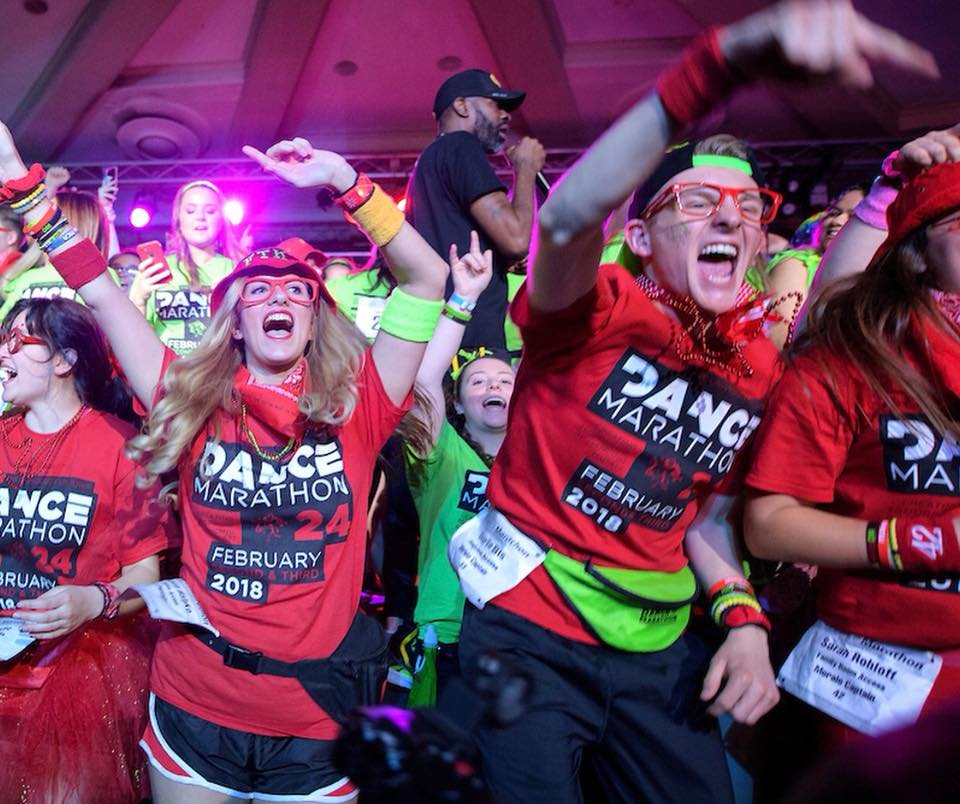 Peer-to-Peer fundraising programs across the nation continue to anticipate anywhere from 1 – 5% monetary growth, with a 5% increase in fundraising being considered an outstanding year. And yet, Miracle Network Dance Marathon programs increase their fundraising at an average of 15-25% year-over-year.
Each individual school's Dance Marathon organization is led by a leadership team, comprised entirely of students who coordinate everything from recruitment of participants, planning fundraising campaigns, acquiring corporate partnerships, implementing events, and connecting students to their local children's hospital. These leaders, who are also students with social lives, jobs, and rigorous academic commitments, cultivate an autonomous and authentic movement on their campuses. They generate and inspire passion, making a difference by showing their peers how their fundraising is tangibly making a difference for the pediatric patients treated in their local community.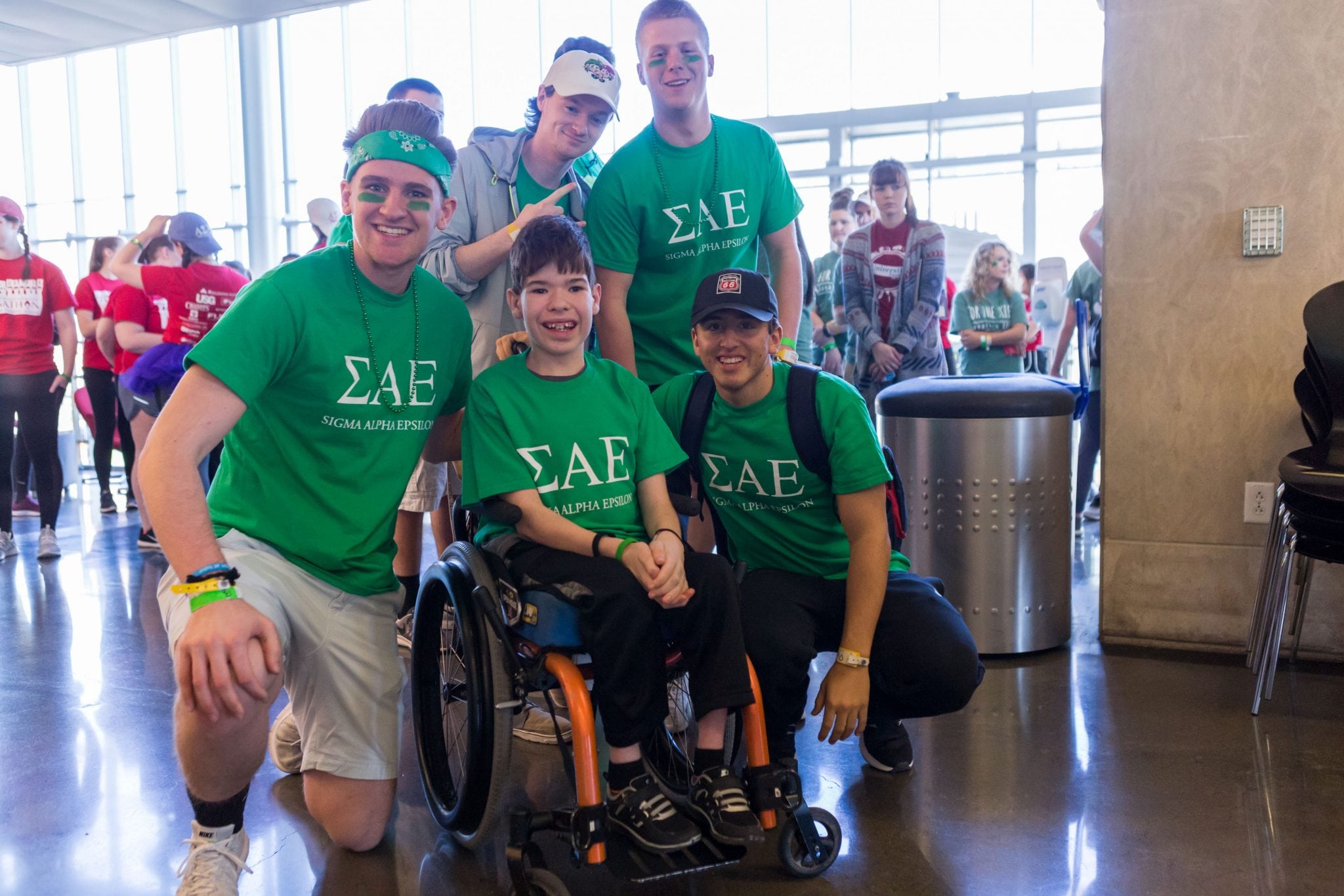 Even more impressive: the students serving in leadership positions turnover every year – meaning that new students are often stepping in to run the organizations who previously haven't held that leadership position. But through their involvement in Dance Marathon, students learn skills such as peer management, delegation, conflict resolution, strategic planning and public speaking that they can practically apply throughout their collegiate and professional careers.
Each individual Dance Marathon organization works to increase their fundraising through various means. The large majority of fundraising comes from students engaging in peer-to-peer fundraising, where they set up a fundraising website and ask their friends and family to make donations, with most donations being $20 or less. Students set personal fundraising goals and many programs provide incentives for students who reach specific milestones, including inducting students who raise over $1,000 into the "Comma Club," recognizing the comma they've added to their individual fundraising total. In addition to their peer-to-peer efforts, Dance Marathon organizations will often host a variety of fundraising events throughout the year that engage students and community members.
Dance Marathons also seek support from corporate partnerships with local businesses who make either monetary or in-kind donations to help the students cut down the costs of their programming, therefore increasing the donation they're able to make to their local hospital. On a national level, Miracle Network Dance Marathon has partnerships with Love's Travel Stops & Country Stores, Panda Express, Delta Air Lines, and Aflac, each of which are partners of CMN Hospitals. These partners select a certain number of collegiate programs to support with monetary donations that are used to cover operating expenses that will help the programs market themselves, implement their events, and increase fundraising.
Most peer-to-peer fundraising programs see approximately 75% of their fundraising coming from peer-to-peer fundraising and 25% coming from corporate partnerships. For Dance Marathon organizations, the split is typically 90/10 percent – with 90% of their fundraising efforts being accomplished through peer to peer giving, and 10 percent through corporate and community partnerships and special events.
Dance Marathon organizations also supersede recruitment and retention trends. Recent peer to peer studies show that recruitment is down nationwide for major philanthropic events. Yet, Dance Marathon organizations' participation and retention rates grow considerably each year, cultivating a fiercely loyal pipeline of dedicated supporters.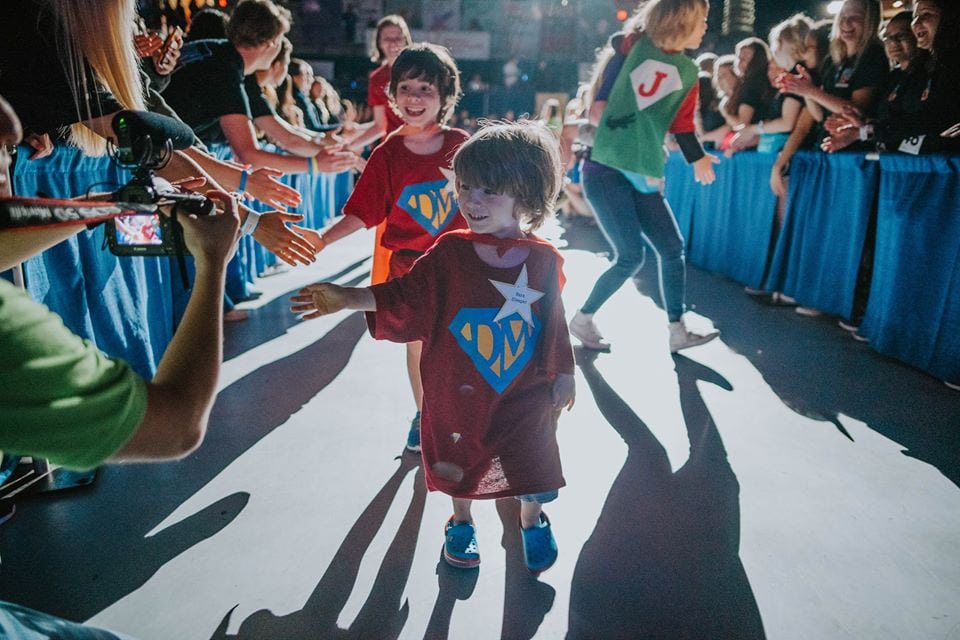 The leaders of each Dance Marathon organization generate this kind of support by demonstrating and driving the importance of local impact. The funds raised by each Miracle Network Dance Marathon organization go directly to their local CMN Hospital. These children's hospitals truly need the donations to best serve all patients. With 170 local CMN Hospitals throughout North America treating over 10 million children each year, these donations are helping to save the lives of kids in the same communities as each collegiate or K-12 Dance Marathon.
Numerous Dance Marathon organizations have been able to see their funds in action. The University of Iowa Dance Marathon recently announced funds raised in their 24th annual Dance Marathon event will go towards a brand new, state of the art 3T MRI (magnetic resonance imaging) machine – a bill that would cost the their local CMN Hospital, University of Iowa Stead Family Children's Hospital, over $650,000. In return for their donation, the waiting room will be named "University of Iowa Dance Marathon Waiting Room."
Children's Healthcare of Atlanta recently named its comprehensive inpatient rehabilitative unit gym the "UGA Miracle Gym," after University of Georgia's Dance Marathon, known as UGA Miracle, surpassed the $1M mark in their annual fundraising for the first time in 2016. Aside from the improved equipment and spaces that their fundraising has helped provide, UGA Miracle impacts future generations of doctors as their fundraising also supports CHOA's Physiatry Fellowship, a training program for rehabilitation physicians.
Gonzaga University Dance Marathon's fundraising helped provide life critical equipment for Providence Sacred Heart Medical Center and Children's Hospital, including a children's vein finder for IV starts ($27,649), neonatal intensive care unit (NICU) developmental position of premature infants ($2,090), a 3D heart of an infant patient for training ($1,625), children's hospitals security equipment ($11,060) and NICU aspiration prevention equipment ($540).
Dance Marathon organizations build loyal supporters by tapping into the Gen Z and Millennial desire to make a difference in their communities through action. These organizations activate their following by empowering each individual to realize the difference they can make in their community, not only giving them an outlet to do so, but also communicating the impact of that difference back to them. This humanizes the issue, even if a supporter has never been directly impacted by a local children's hospital.
These young people aren't just hosting philanthropic events on their campuses – they're harnessing a movement. They are this generation, fighting for the next.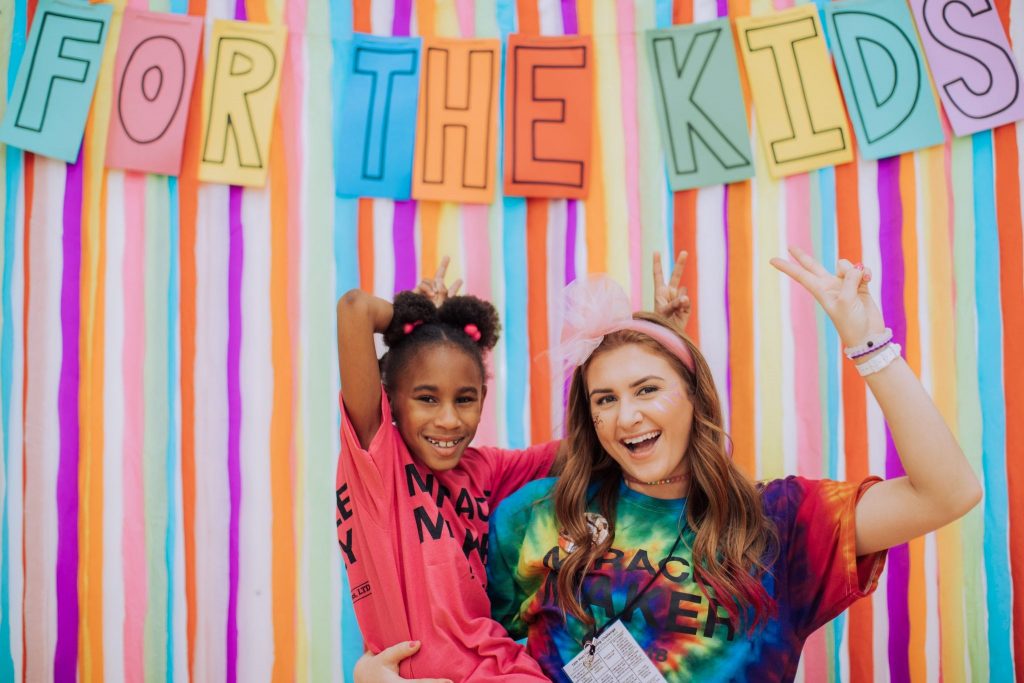 ---
Miracle Network Dance Marathon is an international movement, involving over 400 colleges, universities, and K-12 schools across North America that fundraise for their local Children's Miracle Network Hospitals. Since its inception in 1991, Miracle Network Dance Marathon has raised more than $220 million–ensuring that no child or family fights pediatric illness or injury alone.
Learn more about Miracle Network Dance Marathon: