Ep. 107 Teri Nestel Conversation
Teri discusses how her friends' child's death inspired her career move to fundraising, how she has handles the challenges leading an organization through a pandemic, and the impact John Lauck made in her life.  
Audio Version:
Video Version:
Teri Nestel is the President and CEO of Children's Miracle Network Hospitals During her more than 30-year tenure, Nestel led corporate and development fundraising initiatives, doubling revenue for children's hospitals between 1994 and 2004. Most recently, Nestel served as chief administrative officer, leading strategic and annual planning, information services, finance and accounting, human resources and legal and compliance.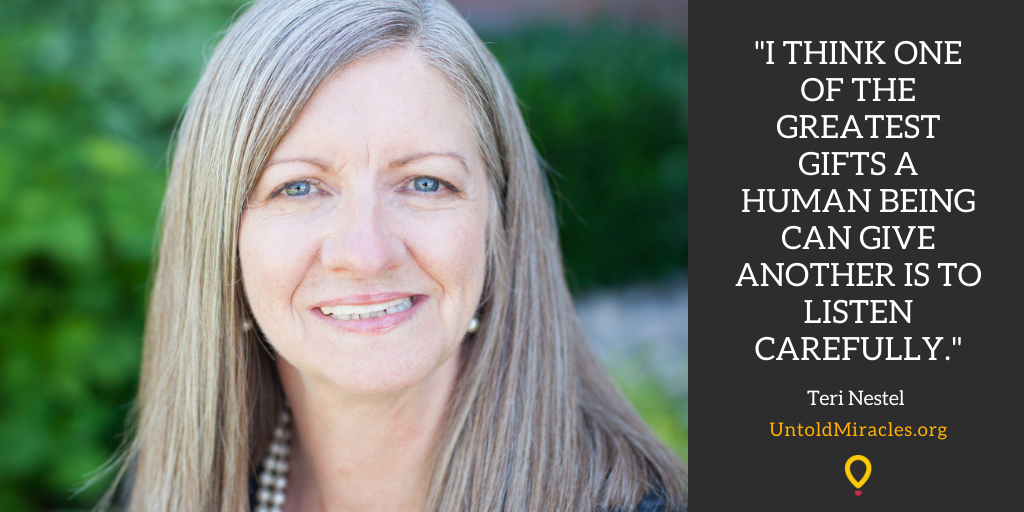 Listen to this episode and learn:  
How the passing of Teri's friends' child inspired Teri to get involved with fundraising and changed course of her career

 

How Teri started working with CMN Hospitals in 1989 and her career journey with the organization

About the challenges Teri has faced being a woman in leadership

 

About the advice she would give young girls who aspire to be future CEO's

 

About the most memorable moment of Teri's career with CMN Hospitals

 

About the biggest impact John Lauck made in Teri's life 

 

About Teri's vision for Children's Miracle Network Hospitals and what gives her hope during this challenging time