How One Children's Hospital Treats HIV and AIDS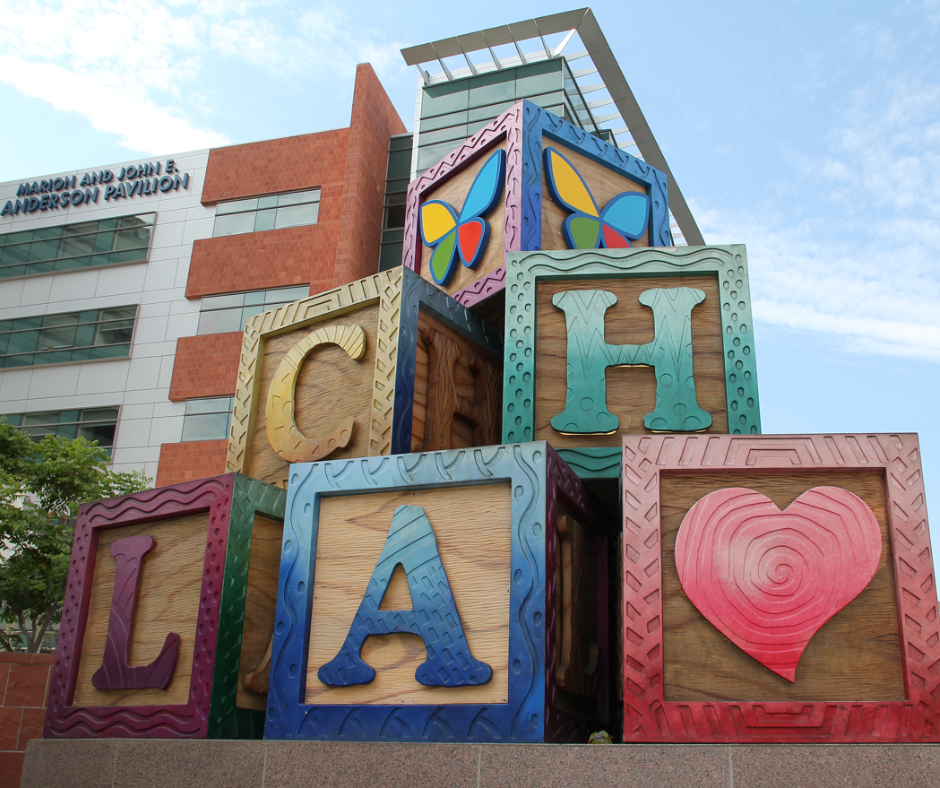 Members of Children's Miracle Network Hospitals offer a wide range of services. A number of these hospitals also have dedicated programs and services for kids infected with AIDS or HIV. On this World AIDS Day, we wanted to highlight the work of one of these hospitals.
In 1983, physicians at Children's Hospital Los Angeles identified the first case of pediatric AIDS in Southern California. Since then, CHLA has become the largest pediatric AIDS and HIV care provider in the western United States.
The hospital's Children's AIDS Center treats youth between 12 and 23 who are infected with AIDS or HIV through a family-centered approach. The Children's AIDS Center offers patients the hope of early detection, prompt treatment, fewer opportunistic infections and a better quality of life.
HIV infection in children and adolescents differs from that of adults because it is often difficult to diagnose, as symptoms are nonspecific. These young patients experience failure to thrive, recurrent opportunistic infections and abnormalities that affect growth, motor development and the central nervous system.
HIV/AIDS Care
Children, teenagers and young adults with HIV infection receive comprehensive medical and psychosocial care at CHLA. Medical services include coordinated clinical care, confidential HIV antibody testing, medical evaluation, nutritional counseling, pre- and post-test counseling, pharmacy, hospitalization if necessary and investigational therapies (clinical trials) and specialty referrals, as needed.
Psychosocial services include ccase management, individual, partner and family counseling, health education, neuropsychological evaluation, support groups and referral to community resources.
In addition, the Children's AIDS Center provides community outreach services including community advisory boards, community education programs, consultation to district school boards, clinical training for physicians, psychologists, nurses and social workers.
Clinical Immunology Service
The Clinical Immunology Service provides care for infants and children under 16 years who are HIV-infected or at risk through perinatal transmission or through transfusions received prior to the screening of blood for HIV antibodies.
Risk Reduction
The Teenage Health Center in the Division of Adolescent Medicine provides comprehensive health care services to youths ages 12 through 23 years old who are HIV-infected or at risk of infection. Services are provided with sensitivity to the developmental needs of teenagers and their families.
A Risk Reduction Program provides services designed to prevent the spread of HIV infection among youth. Runaway youth or youth experiencing homelessness, pregnant teens and teen parents are high priorities.
A street outreach team provides curbside counseling about AIDS and risk reduction behaviors to youth on the street. Outreach workers give referrals for shelter, health care and social services. A team that includes youth educators provides group education and skill building sessions to pregnant teens and teen parents at schools and community agencies.
Mental Health Services
The Division of Adolescent Medicine provides mental health services to youth living with HIV and youth affected by HIV. Psychologists provide individual, couple, family and group counseling.
Research
Since there is currently no cure for AIDS, clinical research studies represent AIDS patients' best hope. At Children's Hospital Los Angeles, physicians, scientists and health care professionals are involved in basic science and clinical research of standard and agents and combinations of investigational therapies for HIV/AIDS and opportunistic infections.