Sara-Elizabeth Bush receives 2022 Program Director of the Year Award presented by McLane Company!
Congratulations to Children's Miracle Network Hospitals Program Director of the Year, Sara-Elizabeth Bush! Serving as a Program Director over the last three years, Sara-Elizabeth has taken her CMN Hospitals' program to new heights. Her generous spirit, tenacity, and heart for serving others are just a few qualities she possesses that contribute to her hospital market's overall success. In 2021, they achieved the highest fundraising results in the history of their CMN Hospitals partnership.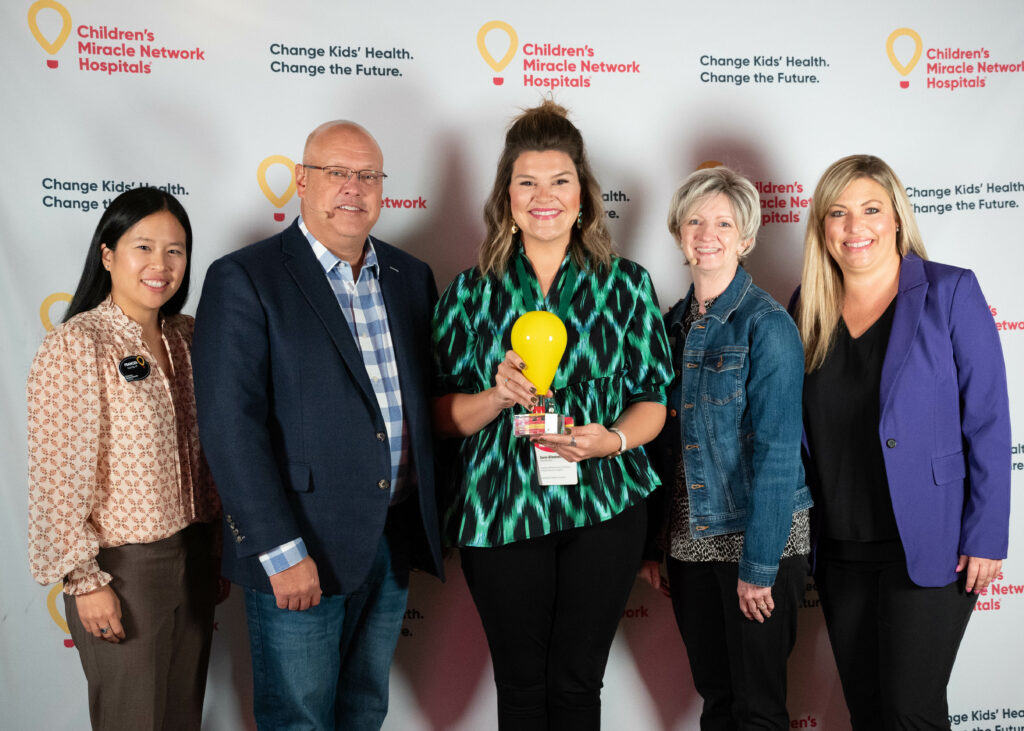 Throughout her time in this role, Sara-Elizabeth has seen three consecutive years of fundraising growth with her Walmart & Sam's Club locations. She also worked to bring new energy and creative fundraising ideas into her local Costco warehouse, leading to one of the highest year-over-year fundraising increases this past May.
Sara-Elizabeth is present for her partners. Often, you can find her out on the road visiting and investing in each relationship. She makes regular contact with her partners outside of their campaigns, stewarding them year-round. Earlier this year, when the state of Kentucky was experiencing flooding emergencies, Sara-Elizabeth turned to her Costco warehouse to help provide support and relief for local community members in need. They didn't hesitate to step in and support Kentucky Children's Hospital, providing thousands of dollars in funding support, clothing, shoes, and vaccines for community members. This was all possible because of the strong relationship built by Sara-Elizabeth with their new warehouse manager. Thanks to Sara-Elizabeth's leadership, they are bought in to help change kids' health to change the future.
Sara-Elizabeth aims to make an everlasting impact on the children and families served not only by her local hospital but CMN Hospitals across the country. She has an unwavering determination and spirit that shines brightly in everything she does. Congratulations, Sara-Elizabeth Bush, Children's Miracle Network Hospitals Program Director of the year!

The PD of the Year Award, presented by McLane Company, recognizes a local hospital Program Director who exhibits selfless and heartfelt service, commitment, and dedication. The award is presented to an individual whose accomplishments, ongoing efforts, and overall service reflect a passion that kids truly come first. Thank you, McLane Company, for your commitment to children's hospitals and recognizing those who work to change kids' health by sponsoring this award!