Children's National Hospital receives 2022 Hospital Foundation of the Year Award!
A member hospital since the founding of Children's Miracle Network Hospitals, congratulations to Children's National Hospital, recognized as CMN Hospitals' 2022 Foundation of the year! Children's National raised approximately $75,000 during its first five years as a member; today, that number has increased to $42 million over the past five years. 
CMN Hospitals celebrates Tracy Jones, Hank Rich, Meredith Demeria, Molly Jackson, Kelly McCready, and Shelby Stallings for their commitment to innovation, growth, and utilizing data to drive strategy in all areas of their work.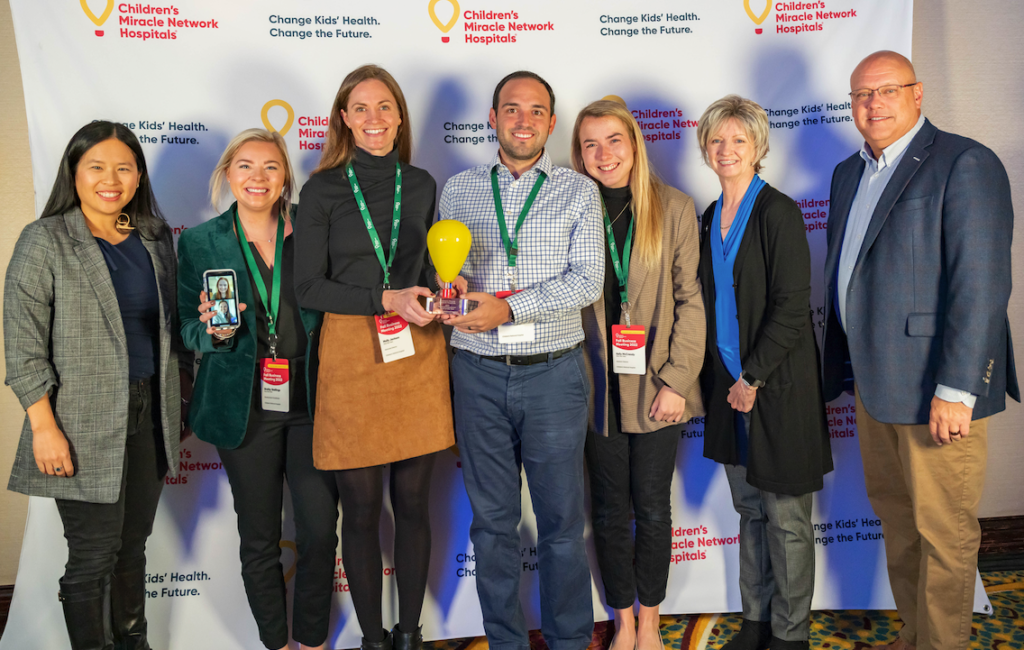 Some highlights that speak to their success include:
Holding one on one strategy meetings with Costco and Walmart locations before campaigns
Supporting four Radiothon events, including one Spanish language event
Selecting individual strategy leads for each corporate partner to save time and travel dollars
Building better relationships by visiting over 200 partner locations during Blitz Week 2022, where they thanked Walmart and Costco locations and hosted kickoff campaigns with Marriott, Ace Hardware, Panda, JOANN, and more
Beyond what they do for their own hospital, this team consistently goes above and beyond offering support to other Children's Miracle Network Hospitals markets:
Shelby organized reusable grocery bag sales at Costco throughout the Northeast and beyond.
Tracy organized a stewardship plan for the top five cashiers in each district with a letter signed by Costco leadership and ensured it was placed in each employee file.
Hank stewards the Panda relationship for locations up and down the east coast and represents all Program Directors at the National Coalition of Associations of 7-Eleven Franchisees in Maryland this year.
Kelly has been integral in planning the upcoming Dance Marathon collaboration meeting.
Meredith represented Children's Miracle Network Hospitals on the Credit Union Cherry Blossom 10 miler benefitting several area hospitals.
Molly has served as the program director liaison extraordinaire for numerous markets, districts, and franchise groups for Walmart, Ace Hardware, Sam's Club, and RE/MAX.
Together, this exceptional team exemplifies the power of our network and what it means to change kids' health to change the future!  Congratulations to our 2022 Foundation of the Year, Children's National Hospital!