Ep. 106 Kevin Love Conversation
NBA Star Kevin Love discusses his childhood dreams, his life-long journey with depression and anxiety, and how he is using his platform to promote mental health.
Kevin Love is an American professional basketball player for the Cleveland Cavaliers. He is an NBA Champion, a 5-time NBA All-Star, an Olympic Gold Medalist and a mental health advocate.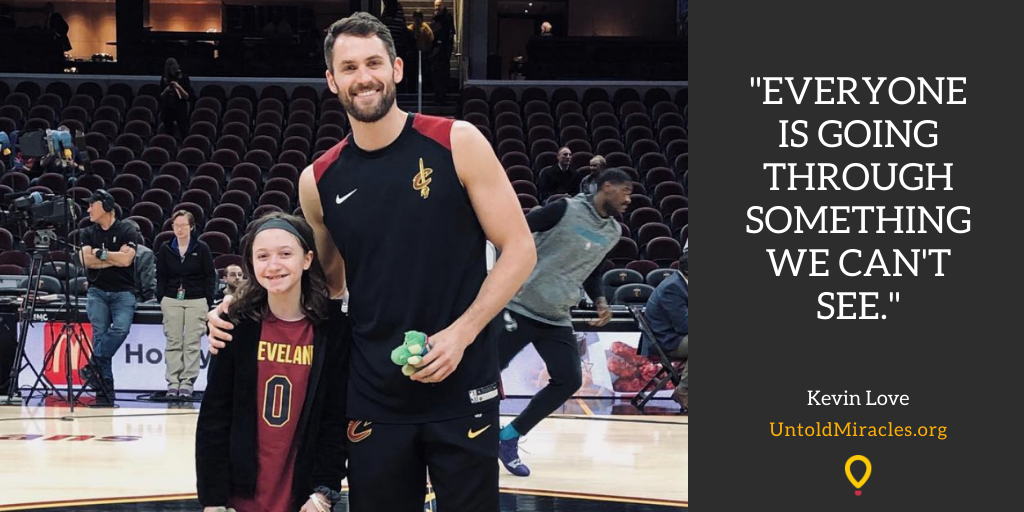 Listen to this episode and learn:
How Kevin's father, who played in the NBA, inspired Kevin's dream to play professional basketball.
How Kevin found the courage to publicly share his mental health challenges.
Why Kevin was honored with the Arthur Ashe Award and how he was impacted by super fan, Mason.
What tools Kevin uses on a daily basis to manage his anxiety and depression.
Why Kevin created the Kevin Love Fund and how it is promoting mental health and helping people improve their physical and emotional well-being.
The biggest loss in Kevin's life and what he learned from it.
Which game was the most memorable for Kevin in his career.