Twenty Graduating College Seniors Receive 2017 Miracle Network Dance Marathon Distinguished Leadership Award

Miracle Network Dance Marathon has named 20 graduating college student leaders as recipients of the inaugural Distinguished Leadership Award. The honorees are being recognized for making an exceptional impact within their Dance Marathon program, on their individual campus and for their local Children's Miracle Network Hospital.
The collective efforts of Miracle Network Dance Marathon events have raised nearly $180 million since 1991 for Children's Miracle Network Hospitals, a nonprofit organization that raises funds and awareness for 170 pediatric hospitals across North America. Each year, hundreds of thousands of student dancers participate in approximately 300 events at colleges and universities across the U.S. and Canada, contributing to a movement that continues to grow in size and dollars earned year over year.
The Miracle Network Dance Marathon 2017 Distinguished Leadership Award recipients are: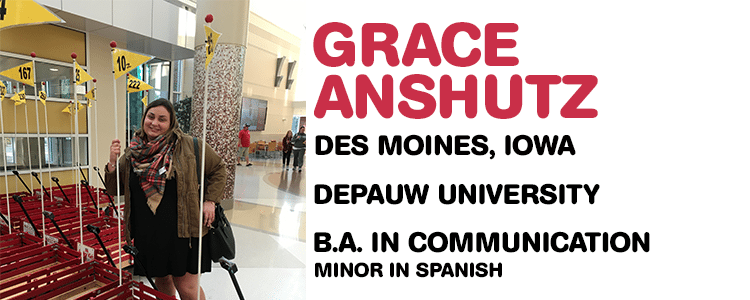 Grace has been involved in DePauw Dance Marathon in each of the first four years of the program, serving as President during both her junior and senior years. Learn more about Grace here.

Kyle served as founder and Co-President of Indiana Wesleyan University Dance Marathon in the 2016-17 school year at Indiana Wesleyan University. Learn more about Kyle here.

Bailey has served three years on the IlliniThon executive board and has personally fundraised $5,968.51 for her local CMN Hospital. Learn more about Bailey here.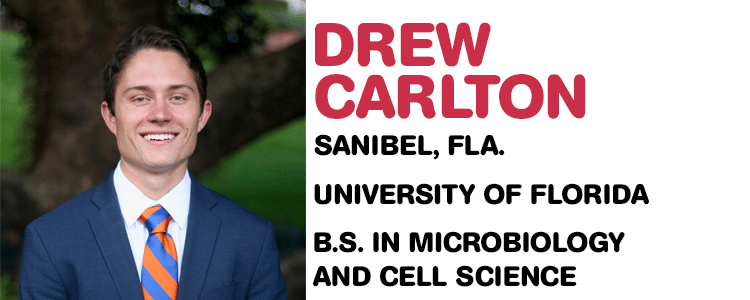 Started as a dancer, standing for 26.2 hours, and ended as the Overall Director for Dance Marathon at the University of Florida.  Learn more about Drew here.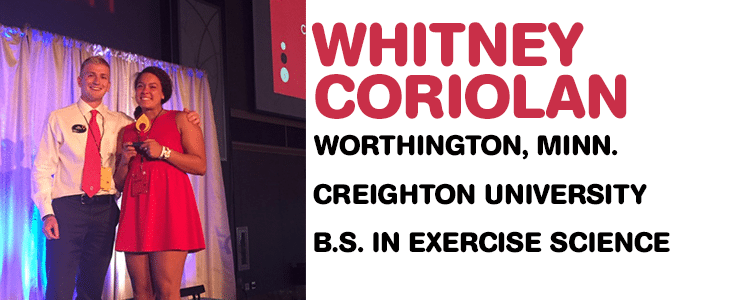 Whitney helped put on the first Creighton Dance Marathon in 2015 and served as the Internal President for the past two years. Learn more about Whitney here.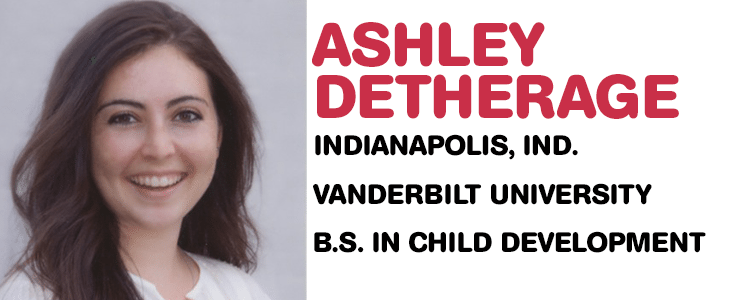 Ashley has been involved in Dance Marathon programs since she was a freshman in high school — she served as the President of Vanderbilt Dance Marathon during her senior year. Learn more about Ashley here.

In the four years that Cat was involved in For The Kids at Georgia Tech she personally fundraised over $10,530 for Children's Healthcare of Atlanta. Learn more about Cat here.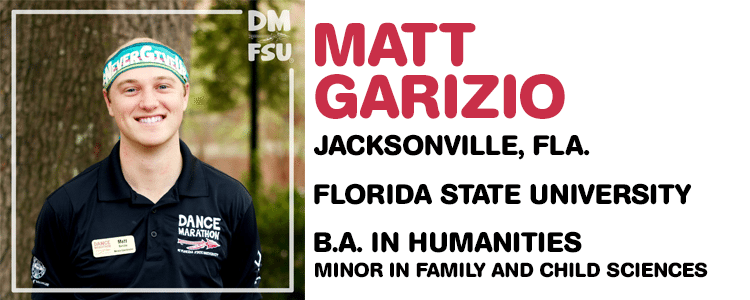 Matt started as a dancer and ended his three years participating in Dance Marathon at Florida State University as morale coordinator, helping each of the 110 morale captains to raise over $1,000 each. Learn more about Matt here.

Kaiwei's reason for participating in Terp Thon is a personal one–her little brother was treated at the hospital her Dance Marathon raises funds for. Learn more about Kaiwei  here.

Katherine participated in Clemson Miracle when there were just eight other dancers — she saw it grow to a six figure fundraising event. Learn more about Katherine here.

Julianne was able to advance through different levels of leadership, learning valuable professional skills in each role, during her participation in RockeTHON: The University of Toledo's Dance Marathon. Learn more about Julianna here.

Sydney plans to attend medical school with the goal of becoming a Pediatric Emergency Medicine Physician or a Pediatric Intensive Care Physician. Learn more about Sydney here.

Alaina says her participation in ELONTHON shaped and challenged her to become the best version of herself. Learn more about Alaina here.

Court's first experience of a Dance Marathon was attending one as a Miracle Kid — now in college, Court started the inaugural Saint Joseph's University Dance Marathon. Learn more about Court here.

Kelsey participated in Dance Marathon at the University of Florida during her undergrad and as a masters students, personally fundraising approximately $14,000 for UF Health Shands Children's Hospital. Learn more about Kelsey here.

Daniel does and lives Dance Marathon for kids like Abi, who greatly impacted him as a student and as an Executive Co-Director of UNI Dance Marathon. Learn more about Daniel here.

Shelby personally fundraised more than $20K for Sacred Heart Children's Hospital and served in many different leadership positions at Gonzaga University Dance Marathon. Learn more about Shelby here.

During her four years of involvement with Texas Thon, Natalie personally fundraised $12,415 #ForTheKids at Dell Children's Medical Center–just over $1,000 for every hour she stood during the annual Dance Marathon events. Learn more about Natalie here.

Elizabeth was treated at a Children's Miracle Network Hospital for a spontaneous brain hemorrhage when she was in second grade — TitanTHON gave her the ability to contribute to kids who are fighting their own battles. Learn more about Elizabeth here.

Jacob increased not only the size of the Executive Board at Georgia College Miracle, but also the passion, inspiration and authenticity of Board members. Learn more about Jacob here.
---
Miracle Network Dance Marathon is an international movement, involving over 300 colleges and universities across North America that fundraise for their local Children's Miracle Network Hospitals. Since its inception in 1991, Miracle Network Dance Marathon has raised more than $180 million–ensuring that no child or family fights pediatric illness or injury alone.
Learn more about Miracle Network Dance Marathon: